Number of putative new species discovered on Bush Blitz expeditions
1,888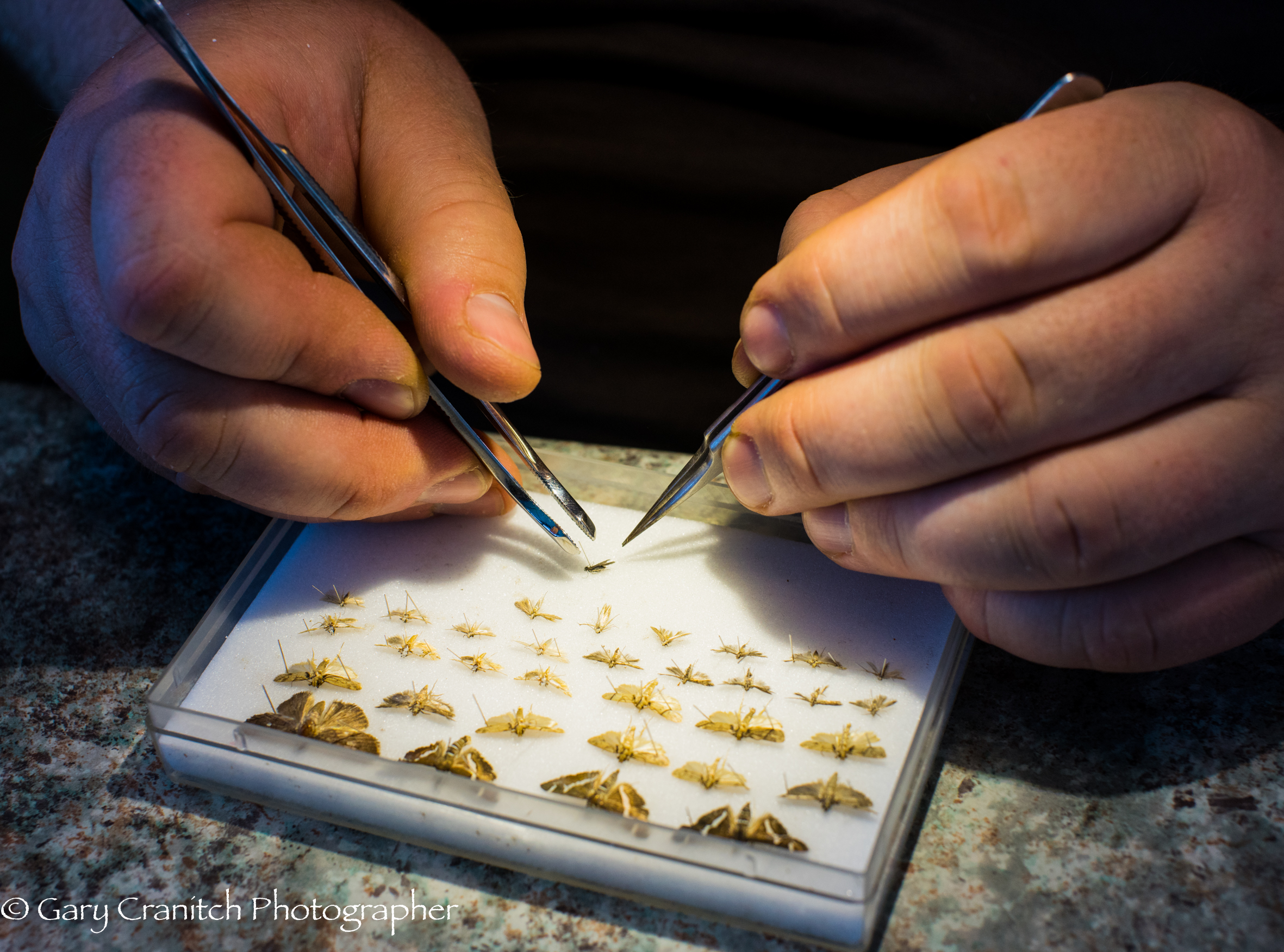 Taxonomic breakdown of putative new species
Spiders occupy the number one spot on the Bush Blitz chart (see table below), followed by true bugs and moths; vascular plants are also in the mix.
The number of putative new species is a function of how poorly known a group is, in relation to its total richness, as well as of survey effort and the availability of taxonomic resources. True bugs score highly partly because they are not well known (approximately 2,500 species have been described, out of a total fauna estimated at between 6,500 and 20,000 species), but also because they have been collected on almost every Bush Blitz, and because there is at present in Australia a core of true bug taxonomists with the time and expertise to identify the specimens brought in. Other groups that are even more diverse and less well known than true bugs (e.g. beetles, with ~23,000 of the estimated 80-100,000 Australian species described) have not yielded as many new species on Bush Blitz expeditions, because of lower survey effort and/or a shortage of taxonomic resources.
What about the vertebrates?
Compared to invertebrates, the terrestrial vertebrate fauna of Australia is well known. However, DNA samples and specimens taken on Bush Blitz expeditions should help resolve the taxonomy of some species complexes of reptiles, frogs, fishes and even mammals, resulting in the description of new species.
Breakdown of putative new species by expedition
| | |
| --- | --- |
| EXPEDITION | PUTATIVE NEW SPECIES |
| Charles Darwin, Kadji Kadji, Karara and Lochada Reserves WA, 2009 | 39 |
| North-western NSW and Southern Qld, 2009-10 | 10 |
| Darkwood Reserve NSW, 2010 | 6 |
| Egg Islands, Flat Rock, Lower Porter Hill and Porter Hill, Murphys Flat, Seventeen Mile Plain and Vale of Belvoir Reserves Tas, 2010 | 21 |
| Wet Tropics (Brooklyn, Cloudland and Melsonby [Gaarraay] Nature Refuges, Eubenngee Swamp, Hann Tableland and Melsonby [Gaarraay] National Parks, and Upper Bridge Creek Qld), 2010 | 36 |
| Witchelina Reserve SA, 2010 | 119 |
| Bon Bon Station Reserve SA, 2010 | 127 |
| Central NSW (Dananbilla, Illunie and Koorawatha Nature Reserves NSW), 2010 | 35 |
| Neds Corner Station Vic, 2010 | 21 |
| Lake Condah (Kurtonitj, Lake Condah and Tyrendarra Indigenous Protected Areas Vic), 2011 | 18 |
| Cane River Conservation Park WA, 2011 | 61 |
| Credo Station Reserve WA, 2011 | 140 |
| Skullbone Plains Tas, 2012 | 19 |
| Fish River Station NT, 2012 | 61 |
| Wongalara Sanctuary NT, 2012 | 27 |
| Hiltaba Nature Reserve and Gawler Ranges National Park SA, 2012 | 80 |
| Henbury Station NT, 2013 | 11 |
| Namadgi National Park ACT and Kosciuszko National Park NSW, 2013 | 69 |
| Five Rivers Reserve and trawtha makuminya Tasmania, 2014 | 18 |
| Flinders Island Tasmania, 2014 | 39 |
| Durack River and Karunjie Stations Western Australia, 2014 | 41 |
| Carnarvon Station Reserve, Queensland, 2014 | 127 |
| Tarkine Tasmania, 2015 | 34 |
| Olkola Country, Queensland, 2015 | 57 |
| Judbarra / Gregory National Park, Northern Territory, 2015 | 29 |
| Kiwirrkurra IPA, WA, 2015 | 42 |
| Southwest National Park, Tas, 2016 | 64 |
| Oxley Wild Rivers, NSW, 2015 | 5 |
| Bruny Island, Tasmania, 2015 | 63 |
| Coral Sea, 2016 | 2 |
| Lake Torrens, South Australia, 2016 | 42 |
| Croajingolong National Park, Victoria, 2016 | 25 |
| Quinkan Country, Queensland, 2017 | 128 |
| Bradshaw, NT, 2017 | 15 |
| Mungo National Park, NSW, 2017 | 32 |
| Great Victoria Desert, SA, 2017 | 50 |
| Protected areas of the ACT 2018 | 22 |
| Cape Range, Western Australia 2019 | 46 |
| Little Desert, Victoria 2019 | 17 |
| Stony Head, Tasmania 2021 | 45 |
| Groote Eylandt, Northern Territory 2021 | 12 |
| Far West Coast, South Australia 2021 | 33 |