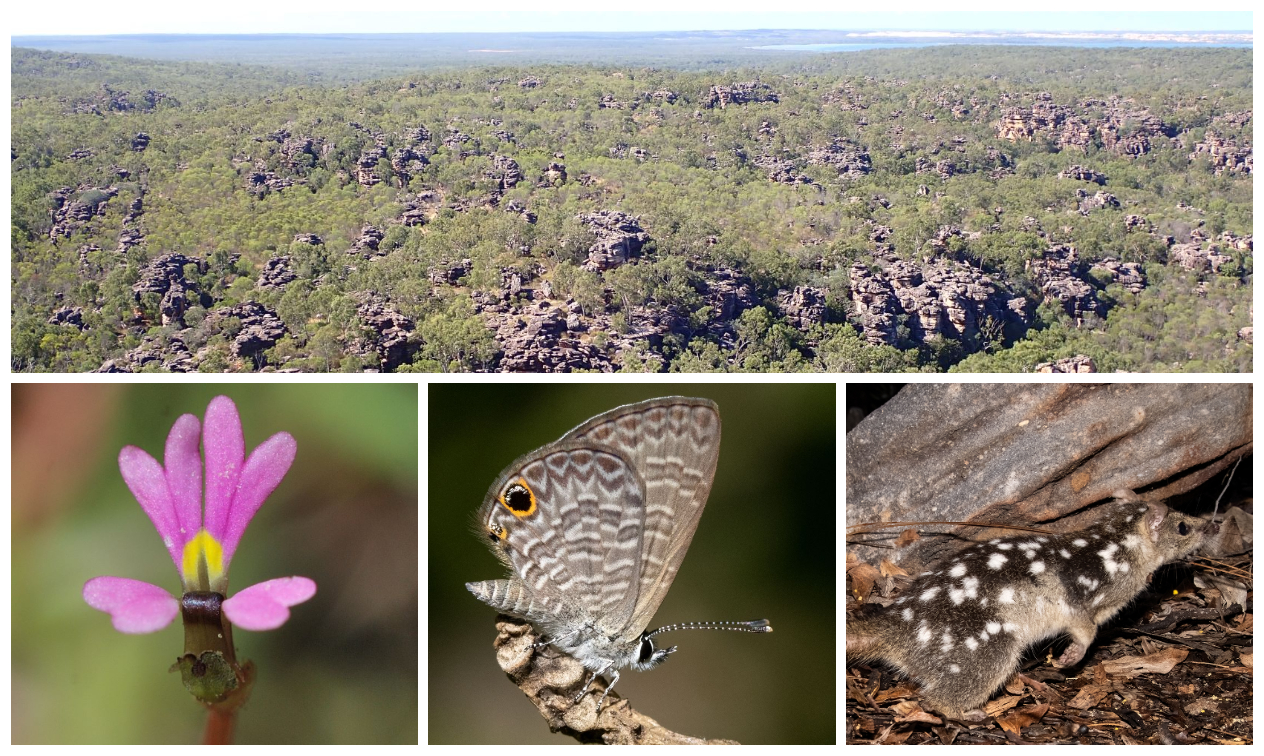 Groote Eylandt, Northern Territory 2021: Bush Blitz expedition report summarises the initial scientific findings of the Bush Blitz expedition to the Anindilyakwa Indigenous Protected Area (IPA) that took place from 14 to 25 June 2021. At least 751 species were recorded during the expedition and 12 of those may be completely new to western science (1 reptile, 1 frog, 8 true bugs, 1 snail and 1 worm). Five threatened vertebrates, 1 threatened plant, 2 introduced/pest animal species and 9 weeds were also recorded.
Bush Blitz expedition report [2.1 MB]
This expedition was a successful team effort by researchers from various institutions and the Land and Sea Rangers, with a strong engagement and education focus. It significantly boosts biodiversity information and collections for the IPA as a further platform for targeted surveys, follow up taxonomy, and land management.
The expedition report includes data from reports provided by the scientists who took part in the expedition. The full scientific reports are available here for those who require more detailed information:
Annelida Nemertea Platyhelminthes [PDF – 689 KB]
Bats [PDF – 804 KB]
Butterflies and moths [PDF – 2.8 MB]
Dragonflies and damselflies [PDF – 2.8 MB]
Freshwater and estuarine fishes [PDF – 1.5 MB]
Herpetology [PDF – 1.3 MB]
Heteroptera [PDF – 282 KB]
Molluscs [PDF – 799 KB]
Vascular plants [PDF – 2.2 MB]