TeachLive is an educational program developed by Earthwatch Australia in 2003. Bush Blitz TeachLive is a collaborative project between the Bush Blitz partners and the Australian Science Teachers Association.
Model – Bringing the outback to the classroom
TeachLive is an innovative educational program that places teachers on field-based research projects, where they receive a unique professional development experience and get to teach 'live' back to their classrooms via TeachLive websites. Students are able to take a virtual expedition with their teachers, helping them to engage in science in an Australian and global context and see their teachers as science role models.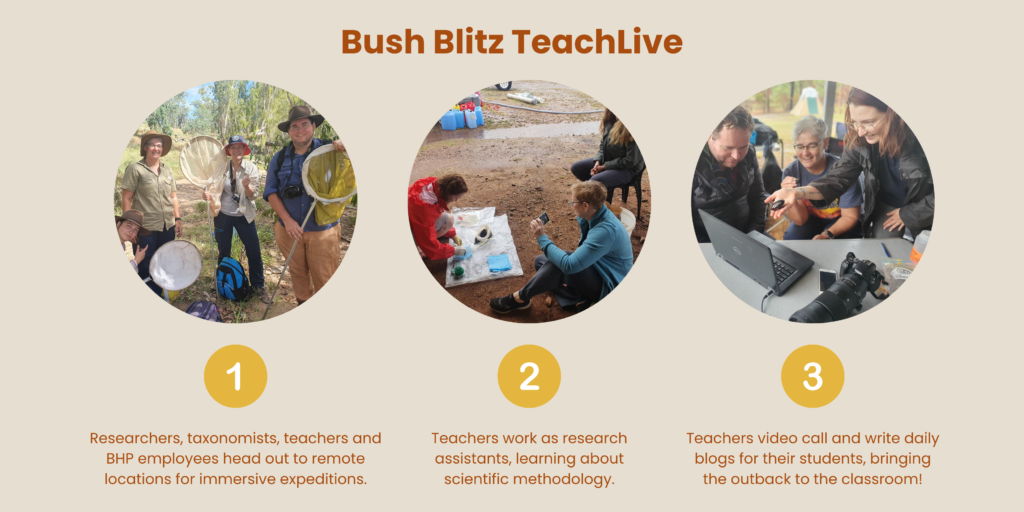 Testimonials
To understand the experience, read the Teacher Blogs which share live stories from the field on a daily basis.
"What I have loved seeing is the passion shown for each person's field. From the Rangers to each Scientist they are always hard at work, either in the field, peering through the microscope, crawling along the ground, beating trees or arranging specimens," Janet Price, Northgate State School.
"It was great exploring and being around passionate people with different expertise and perspectives about nature and our connection to it," Monica Lilley, Rainworth State School.
"In the spirit of collaboration this project has shown me the power of bringing like-minded people together. What I am really enjoying is seeing and hearing how these scientists love, I mean really love, what they do," Louise Edwards, Yeronga Sate High School.
Learn more and apply for upcoming expeditions, via the Earthwatch Australia website.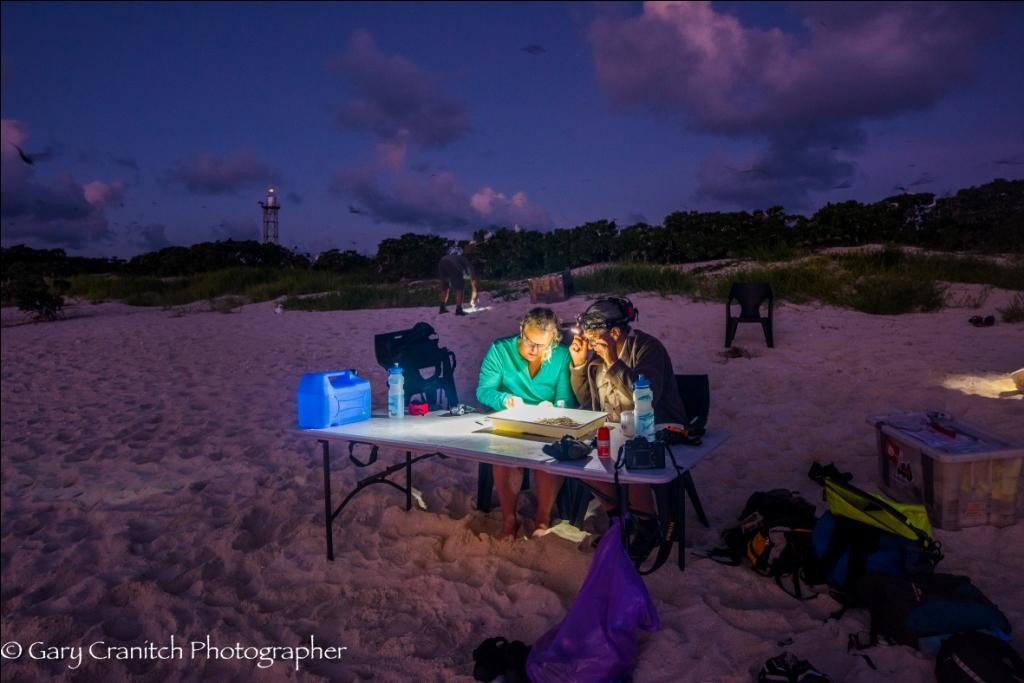 Resources
The Bush Blitz teacher resource booklet was produced by the Australian Science Teacher's Association (ASTA) in partnership with the Australian Biological Resources Study to provide background information for teachers on the Bush Blitz program. The booklet also includes supporting activities, projects and investigations for teachers to undertake with students from preschool through to senior secondary levels.
A booklet was sent to every Australian school as part of the 2010 National Science Week school kit but is now available to download. [PDF 6962 KB]
For further information, please see ASTA's website.
Downloadable worksheets, lesson ideas and activities are available on our Projects and information page.