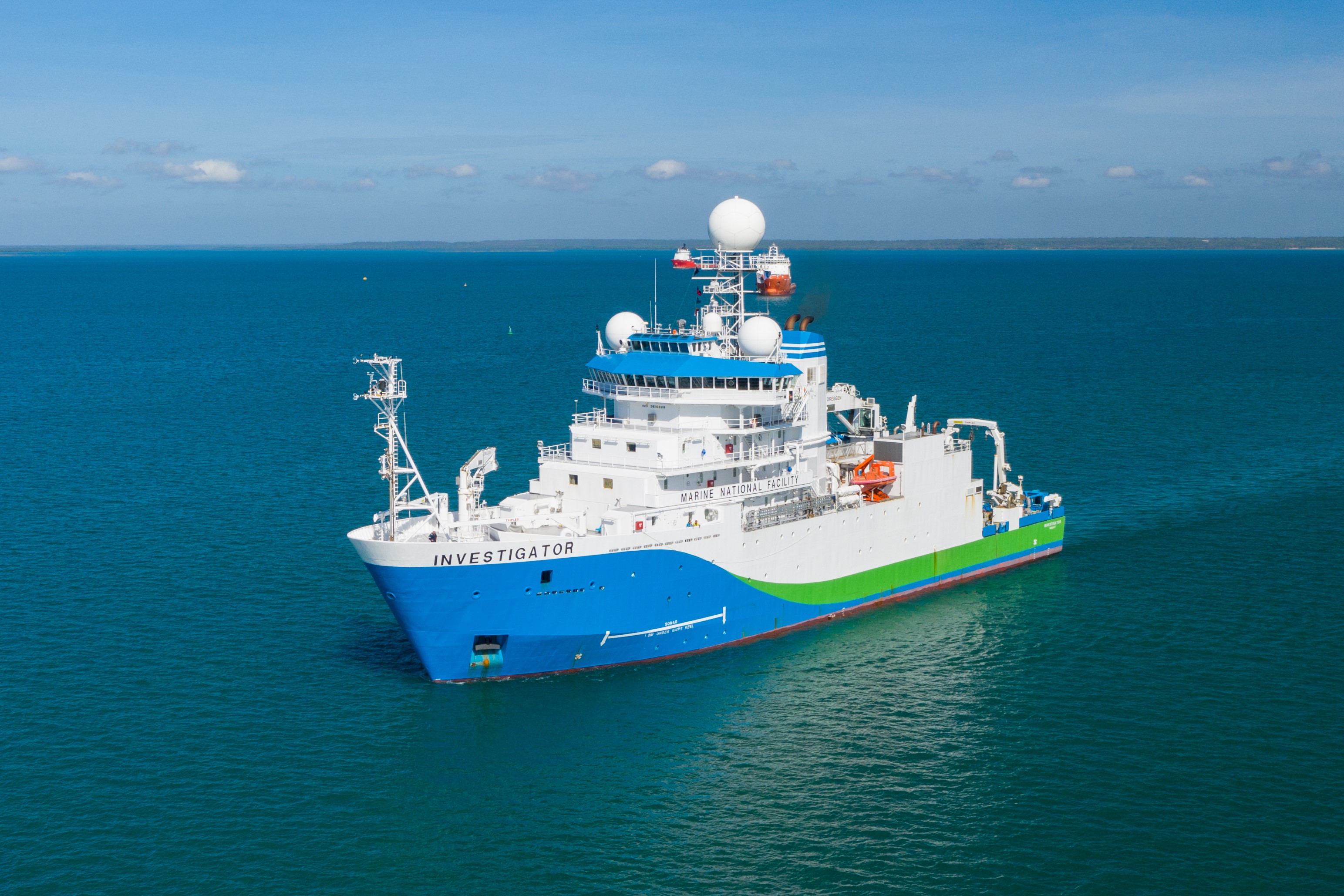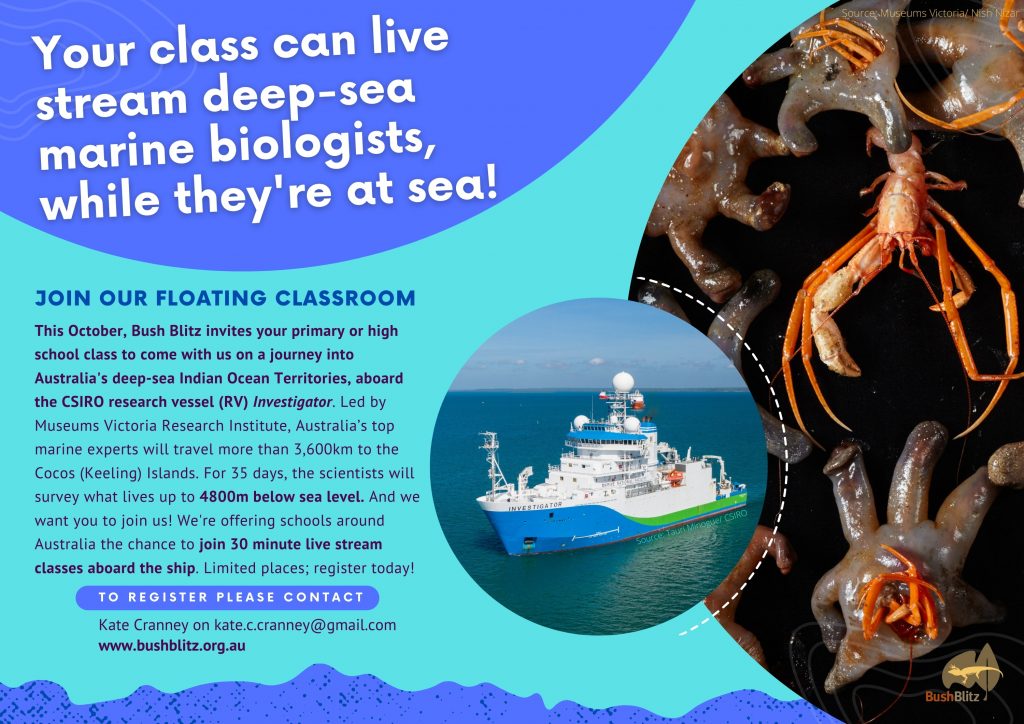 Are you a classroom teacher or maybe a Scout or Guide leader?
Would you like your class or group to meet scientists who research what lives in the deep, deep sea?
This October, Bush Blitz is giving schools around Australia the chance to live stream a "floating classroom".
For the very first time, marine scientists — lead by Museums Victoria — will explore what lives up to 4800m below the sea level in Australia's Indian Ocean Territories, near Cocos (Keeling) Islands. They'll be doing this work while aboard the iconic CSIRO research vessel (RV) Investigator. And want to share the adventure with your classroom!
Now is your chance! Please register by emailing kate.c.cranney@gmail.com