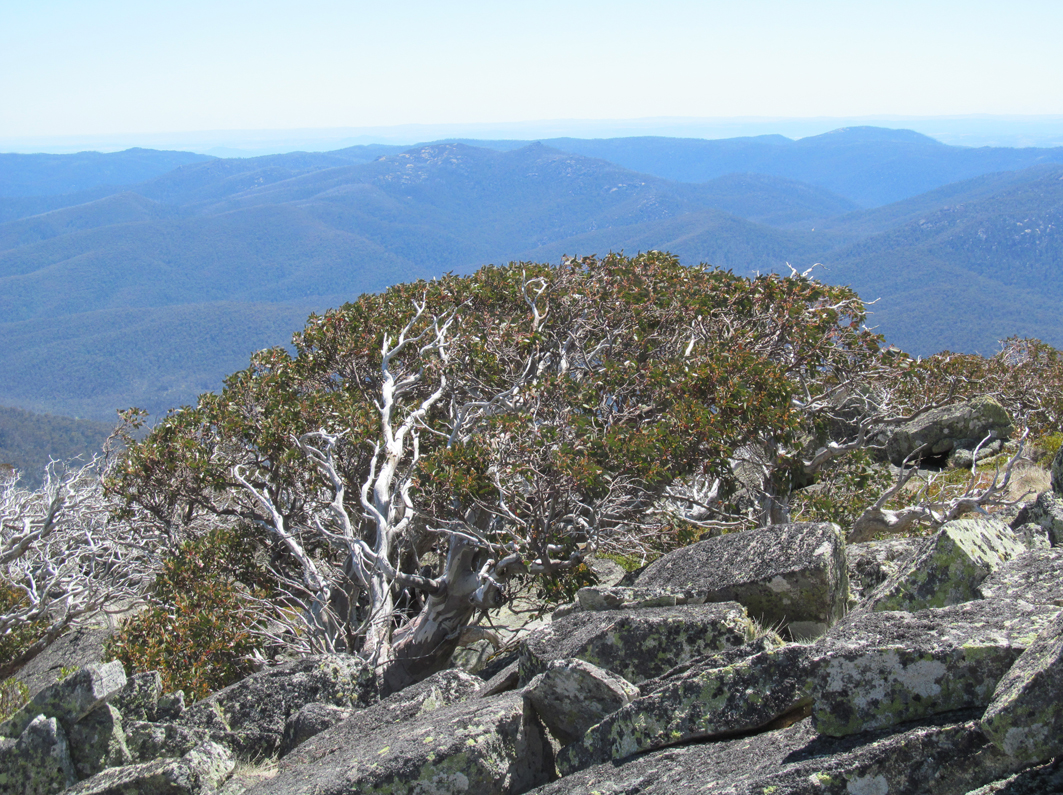 Micarea eucalypti was collected during a Bush Blitz survey of Namadgi and Kosciuszko National Parks in December 2013. Its description has now been published in Telopea, an open-access, online, internationally peer-reviewed journal of plant systematics.
The lichen genus Micarea is mainly northern-temperate in its distribution, with approximately 100 species growing on bark, rock and soil. Twenty-three taxa are known from Australia, mostly at southern latitudes. Micarea eucalypti is a diminutive, but highly distinctive species.
The second part of the species name (the species epithet), eucalypti, refers to the tree the lichen was found on, Eucalyptus pauciflora. Micarea eucalypti is currently represented only by the small specimen that grew on a centimetre-wide twig of a single tree on the summit of Mount Scabby near the southern border of the Australian Capital Territory. These twigs support a surprisingly diverse community of lichens in an environment not ideally suited to them. A careful examination of hundreds of snowgum twigs from the summit areas of Mount Scabby, Mount Murray, Mount Ginini, Mount Bimberi and Sentry Box Mountain in the southern ACT, and among the subalpine vegetation on Mount Canobolas in the Central Tablelands of NSW, failed to yield further collections of M. eucalypti.