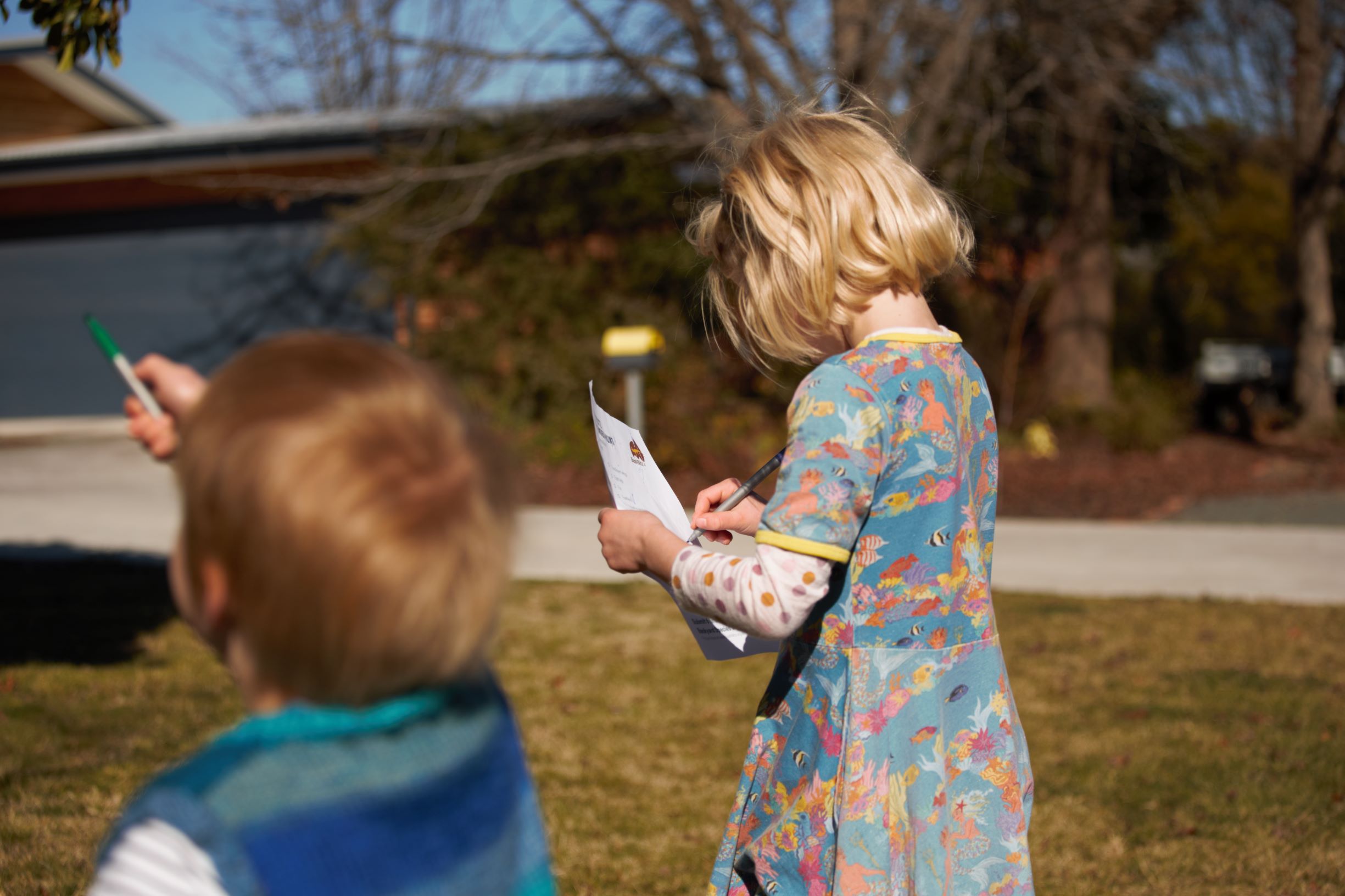 To celebrate National Science Week 2021, Bush Blitz is running a Backyard Species Discovery Scavenger Hunt!
This scavenger hunt is open to anyone in Australia and will run for the month of August 2021. If you're in lockdown you can still enter but remember to follow your lockdown rules. We know it will be harder if you can't leave your home or hotel room, but flies, spiders, moths and cockroaches are all part of Australia's amazing biodiversity too, so don't let quarantine stop you!
You can take part just for fun or enter our competition to be in the running to win some great prizes.
How to get involved…sign up, find, photograph, upload and submit:
Sign up yourself or your group on iNaturalist (groups only need 1 account – that everyone can add their records to). iNaturalist is free and easy to join, follow our iNaturalist instructions for guidance.
Find items on the scavenger hunt checklist. For a chance to win a prize, find 6 or more items from the list. Plants and animals recorded must be naturally occurring and added to iNaturalist in the month of August 2021 to be eligible to win – so no home-grown tomatoes!
Photograph your findings with your smartphone or camera. See our tips on photography.
Upload your findings to iNaturalist with the hashtag #BB21 in the notes of every observation.
Submit your entry to Bush Blitz by emailing your iNaturalist username/s to bushblitz@awe.gov.au to let us know you have completed the scavenger hunt – remember to tell us if you are an individual, group or school entry.
Individuals: individuals will be in the running to win a Bush Blitz cap and t-shirt worn by the scientists who take part in our expeditions (not ones that have actually been worn, of course!).
Groups: The judges will check all of the observations your group has made. The best groups will win a Bush Blitz prize pack and live chat with a Bush Blitz scientist.
Schools: Promote the scavenger hunt to your school community and if 20+ students/staff complete the challenge your school will receive a $20 gift voucher. To enter, send us a single email that lists the iNaturalist username of each entrant who has completed the challenge (20+), tell us who you have picked as your school's winner and we will arrange the voucher for them.
UPDATE: after receiving lots of interest for our Scavenger Hunt, we have decided to extend the competition until Friday 10th September. Happy hunting!