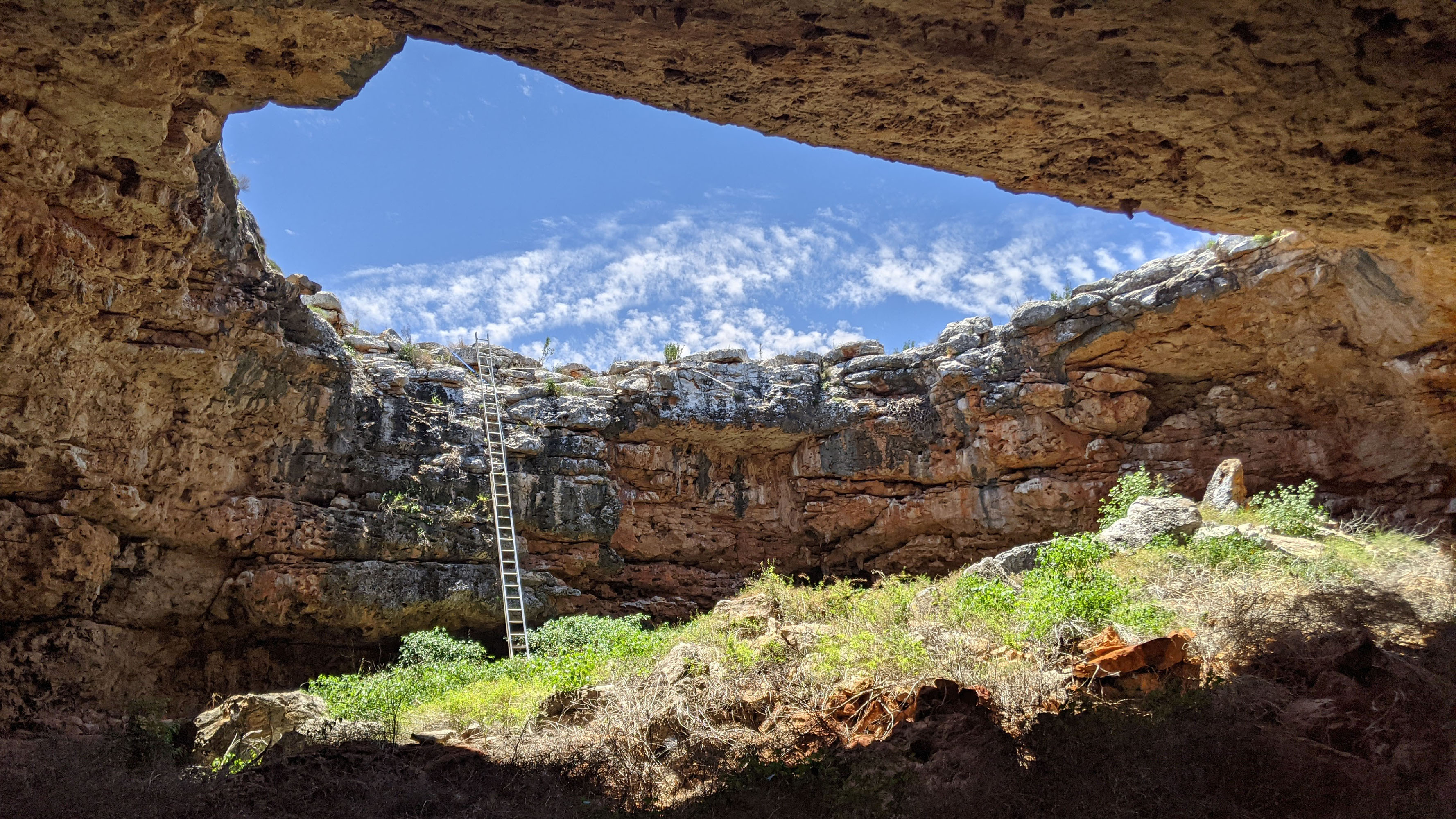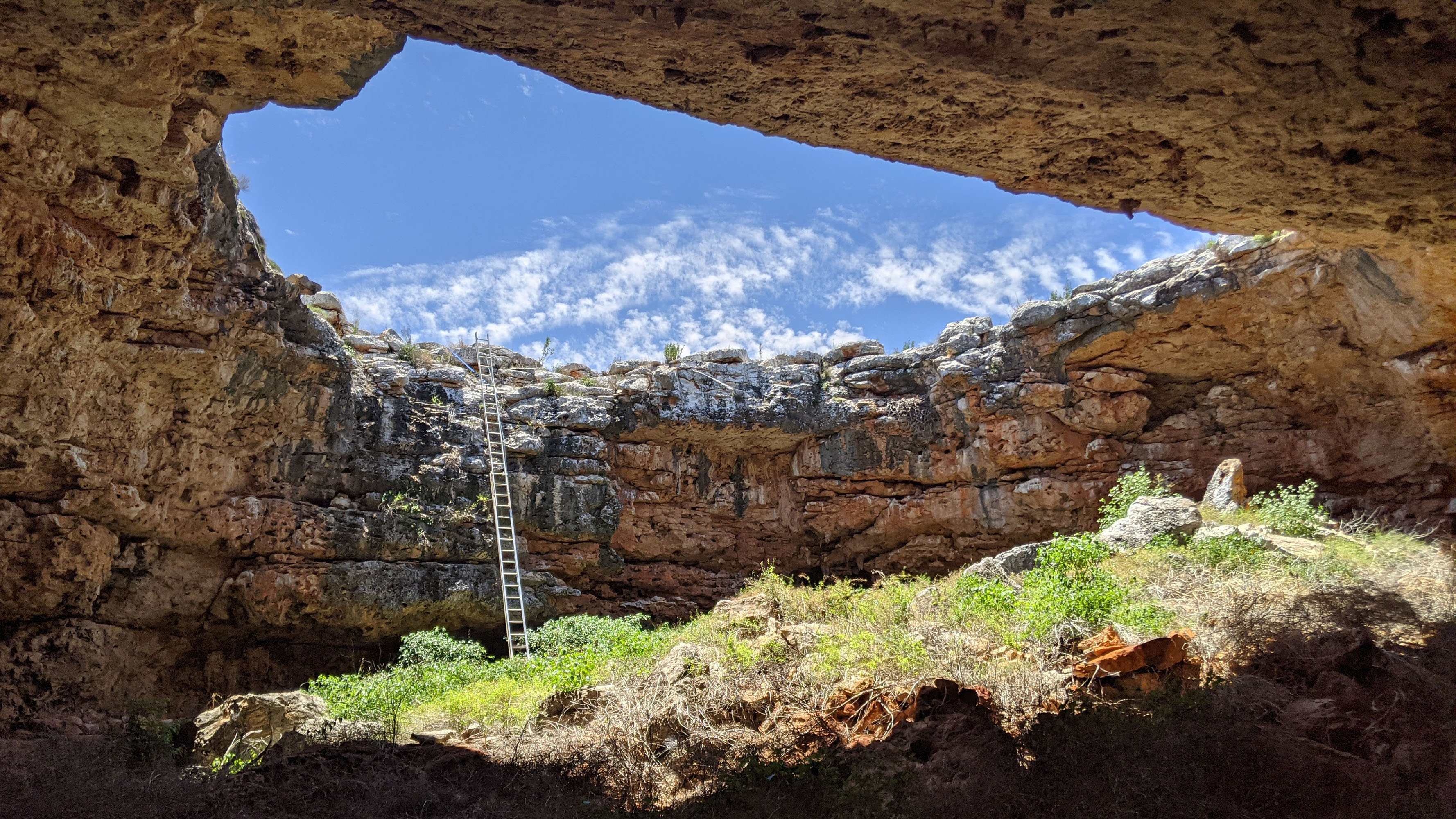 Image © Steve Milner
The fourth and final Bush Blitz expedition for 2021 took place on Yalata lands, and at the Wahgunyah and Fowlers Bay Conservation Parks, in South Australia from 23 November to 3 December. Thanks to the Traditional Owners, Indigenous rangers from the Far West Coast Aboriginal Corporation, the Yalata Anangu community and the National Parks and Wildlife Service South Australia for their support.
The scientific team included experts from the South Australian Museum, the State Herbarium of South Australia, Flinders University and the Terrestrial Ecosystem Research Network. They recorded a wide range of species from both sea and land.
Here are a few highlights from the caving team who had special permission to collect specimens from some amazing caves that are not normally accessible.
Extremely rare Troglodiplura spider
Troglodiplura spiders are large, blind cave "trapdoor" spiders. Each species may be restricted to a single cave or cave system, making them extremely vulnerable to changing conditions and of very high conservation significance.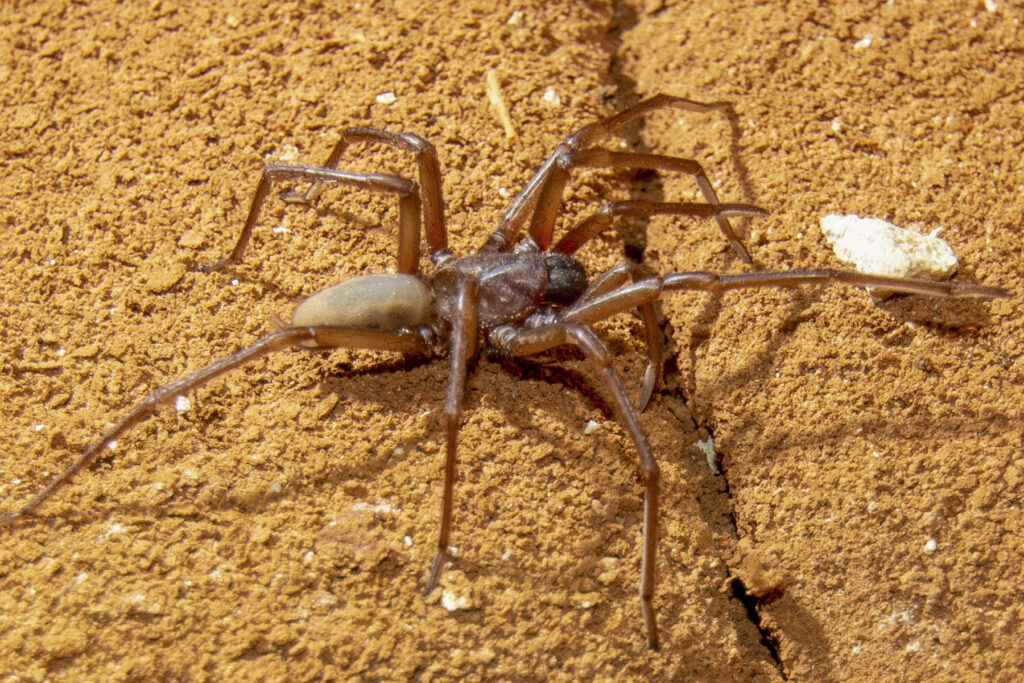 Almost no one has seen any of the 5 named species of Troglodiplura spiders alive. Their scientific descriptions were mostly from moulted skins and degraded remains. Four juvenile spiders were collected many decades ago but the DNA of these specimens, and of the skin and remains of adults, was degraded and could only confirm that they're related to the 'wishbone' spiders.
During the expedition, the caving team saw and collected live adult female Troglodiplura beirutpakbarai! This delicate, long-legged beautiful spider can only be described as elegant. It was named after Beirut Pakbara, a Thai cave diver who died of an infection he got while rescuing a soccer team from a flooded cave in 2018.
Now that they have freshly-collected specimens, taxonomists should be able to work out which of the 'wishbone' spiders the Troglodiplura spiders are most closely related to.
Soft ticks from kestrel nests
Nankeen Kestrels are a common and remarkable feature of cave entrances in Nullabor and Yalata lands. Often the first indication you are approaching a cave is the wheeling and circling kestrels. Kestrel feathers (and dead kestrel remains) are common in caves too. Ledges and hollows in caves are wonderfully sheltered cool places to nest and roost. These sites are particularly valuable to kestrels since there are no trees or other sites to nest in, but they come at a cost. Soft ticks are cryptic relatives of the more familiar "hard" ticks. They have a bedbug like lifestyle, and they sneak onto a kestrel's skin when it tries to rest. They feed quickly, probably in about 20 minutes and then retreat back into nests and perhaps crevices. They can occur in high numbers and probably impact the health of kestrels and other birds which may roost in the same sites. These ticks have hardly ever been collected and, as far as we know, never before in South Australia.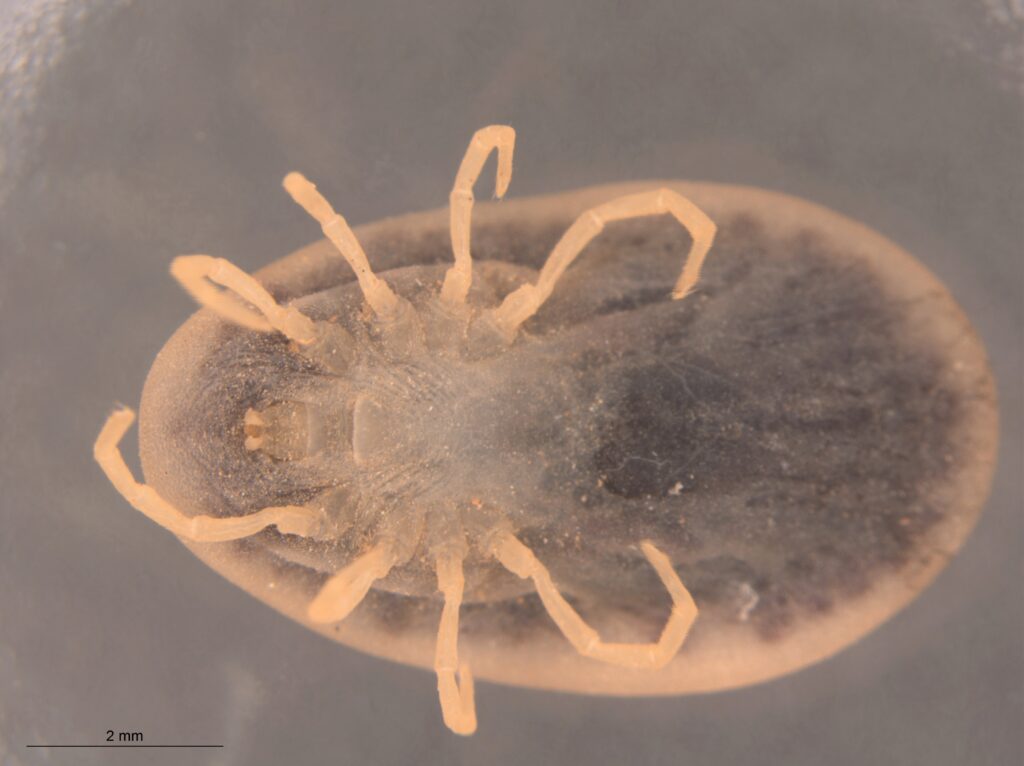 Cave crickets
Cave crickets have exceptionally long and slender legs, and some of the longest feelers of any Australian insect. These features enable them to detect a wide sensory field in the cave environment. They are common on the ceilings and walls of caves, usually not too far from entrances. But how many species are there? Very little taxonomic work has been done, and most is over 50 years old. The team collected crickets in order to enable taxonomic work on these beautiful creatures.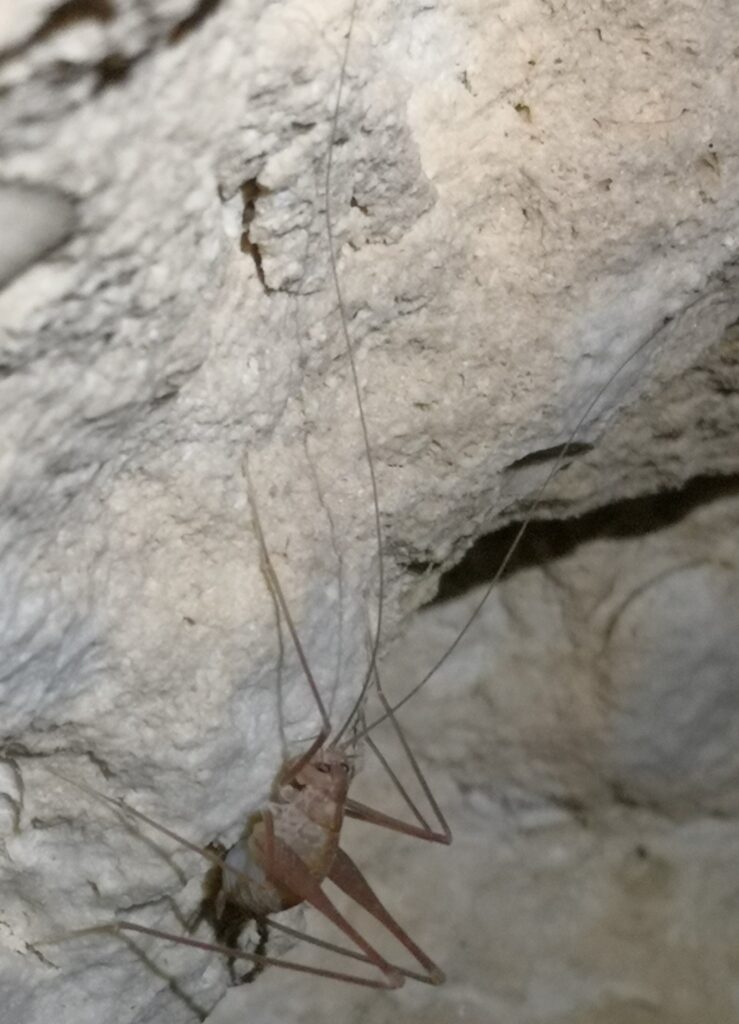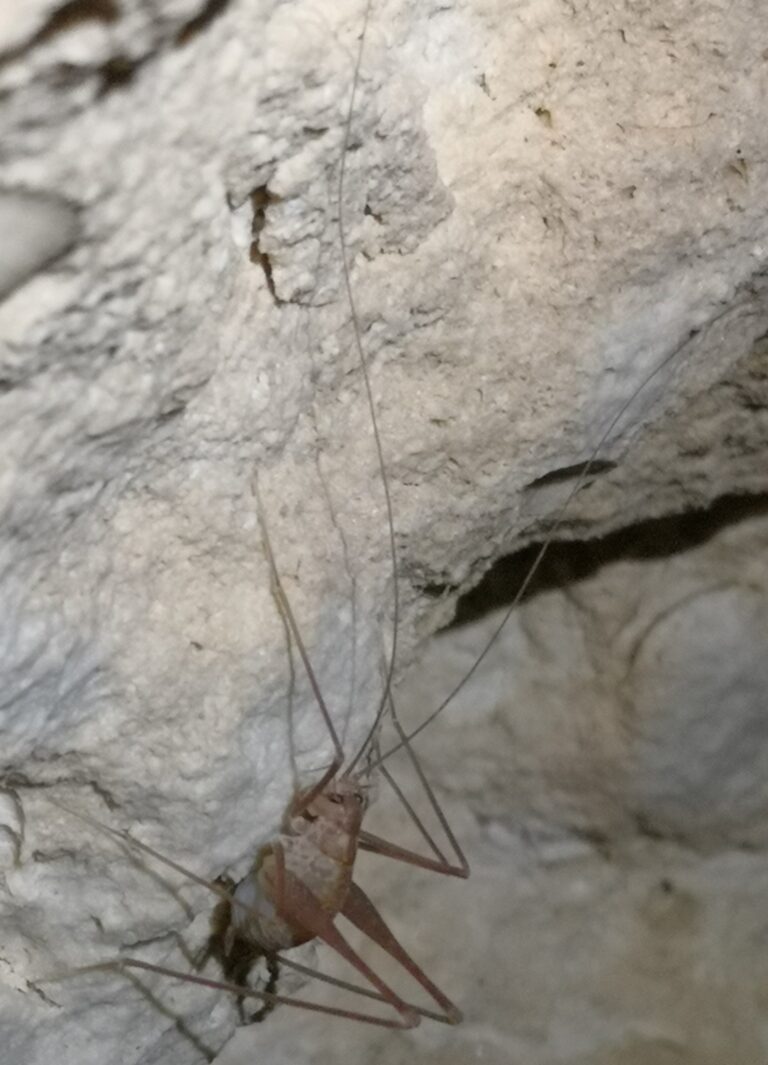 Visit the Bush Blitz social media pages for images of some of the other species encountered during the expedition (links below).