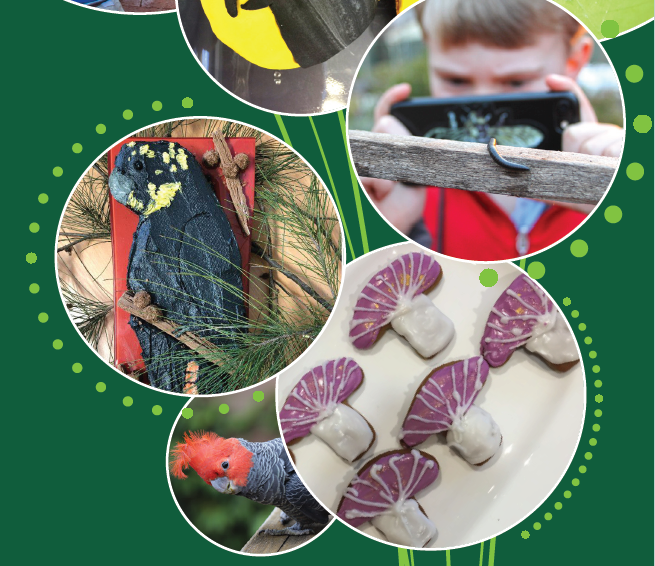 This competition is now closed. Congratulations to the winner of the Bush Blitz Citizen Scientist Award – Nick Lambert. You can read about Nick on this Backyard Species Discovery journal post.
The Bake Off commemorates Threatened Species Day on 7th September 2020 and aims to build awareness in the community about Australia's remarkable and unique threatened wildlife that calls Australia home. The Threatened Species Commissioner is delighted to be launching the Threatened Species Bake Off for the fourth year running in 2020!
This year's Bake Off will have a local focus in recognition of the fact that we are all spending much more time much closer to home! This is an opportunity for Australians to research and celebrate the threatened species found in their local environments, backyards and schools.
Not much of a baker?
This year you can still enter the Bake Off and be in the running to win the Bush Blitz Citizen Scientist award by recording information about threatened species or the impacts on them via the Bush Blitz Backyard Species Discovery project on iNaturalist.
Participating in the Bush Blitz Backyard Species Discovery project is also a great way to undertake your own 'backyard research' to inspire your baked creation. You'll discover some amazing plants and animals living in your own backyard if you go looking, and gain a better understanding about the biodiversity, threatened species, and threats in your local area.
Participating in Bush Blitz is not compulsory to enter the Bake Off, but what you discover might just inspire your baked creation.
Submissions are open until 5pm AEST 8 September 2020
Bush Blitz Citizen Science Award-instructions
Bush Blitz Citizen Science Award terms and conditions
Threatened Species Bake-off web page