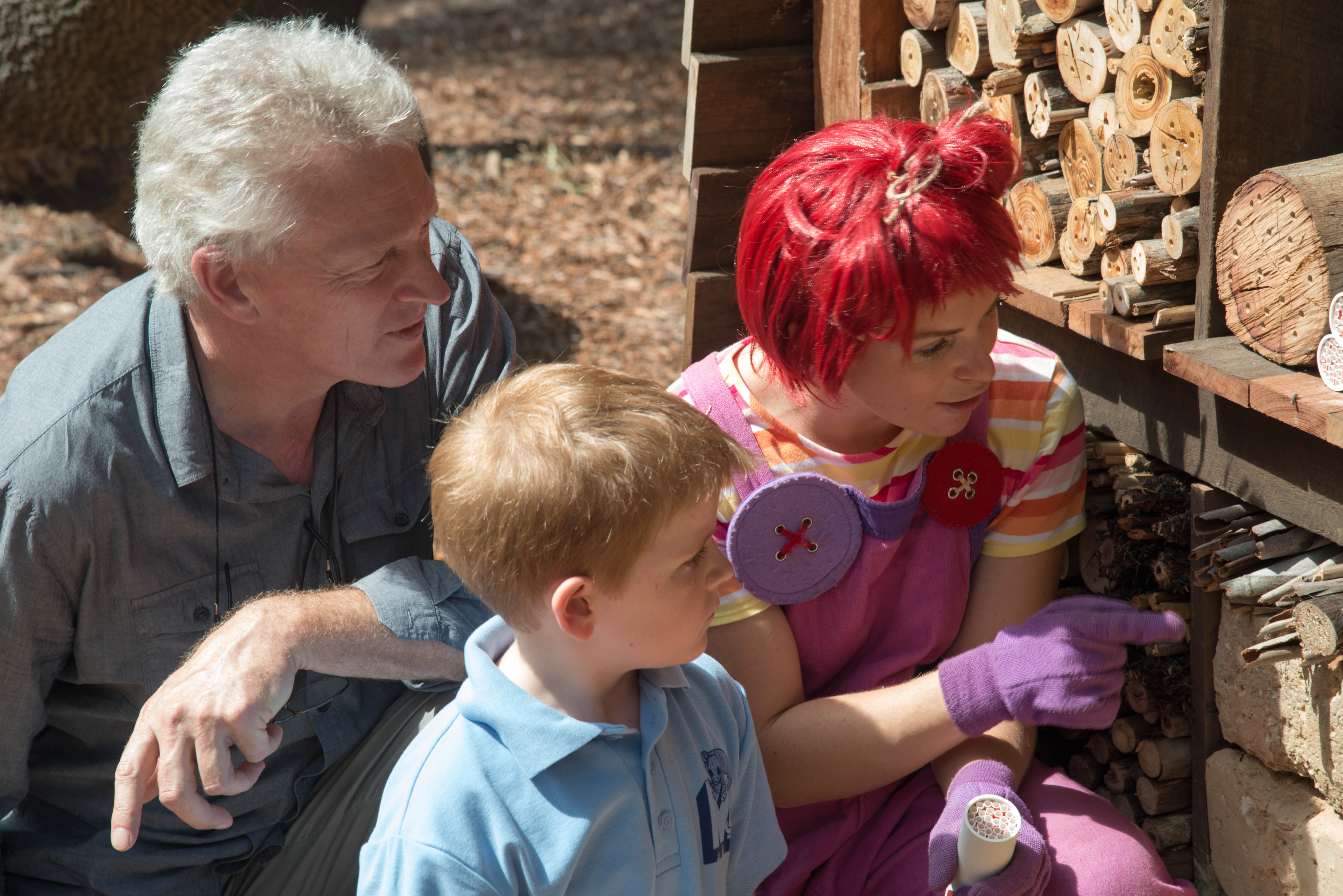 Canberra is all abuzz about the latest hotel recently opened, this is a hotel with a difference, offering accommodation to a new kind of guest and it's only a short flight from the CBD. It's not the usual hotel you will see in Canberra, it's an enhanced habitat for native bees.
Department of the Environment Secretary, Gordon de Brouwer, unveiled the Australian Native Bee Hotel in the Australian National Botanic Gardens, accompanied by ABC TV's popular children's personality Dirt Girl on 11th February 2016.
Australia is home to over 2,000 native bees that play an essential role in the pollination of native plant species as well as in crop pollination. However, in recent decades there has been a significant decline in native bee habitats – especially in urban areas.
The bee hotel is a partnership between Bush Blitz and the Australian National Botanic Gardens. Native bee experts Katja Hogendoorn from the University of Adelaide and Remko Leijs from the South Australian Museum, helped to determine which bee species occur in the Gardens, what was the most appropriate site, and which bees were most likely to use the 'hotel'.
The hotel's timber hollows and separate rooms are an ideal environment for an array of native bees to establish multiple hives, and will raise awareness of the role native bees play in a healthy ecosystem.
Following the unveiling Dr de Brouwer, Dirt Girl and students from Maribyrnong Primary School installed "rooms" they had made.