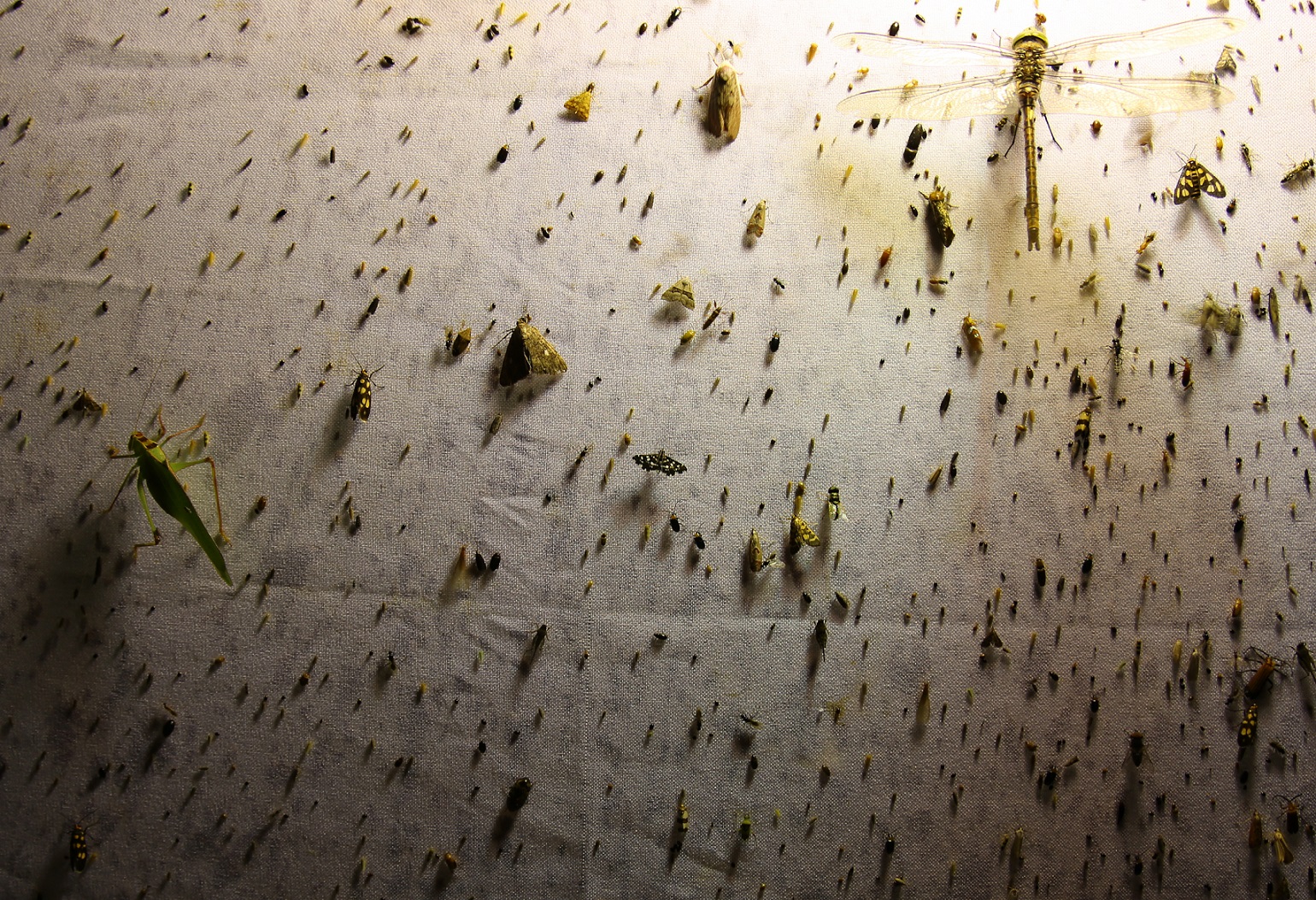 A day after our school visit, the Quinkan Bush Blitz lab was thrown open to the community to share our work and finds so far.
More than thirty locals enjoyed a sumptuous barbecue at the Laura Roadhouse, chatting with the scientists and enlightening us about the special country on which we are fortunate enough to be sampling.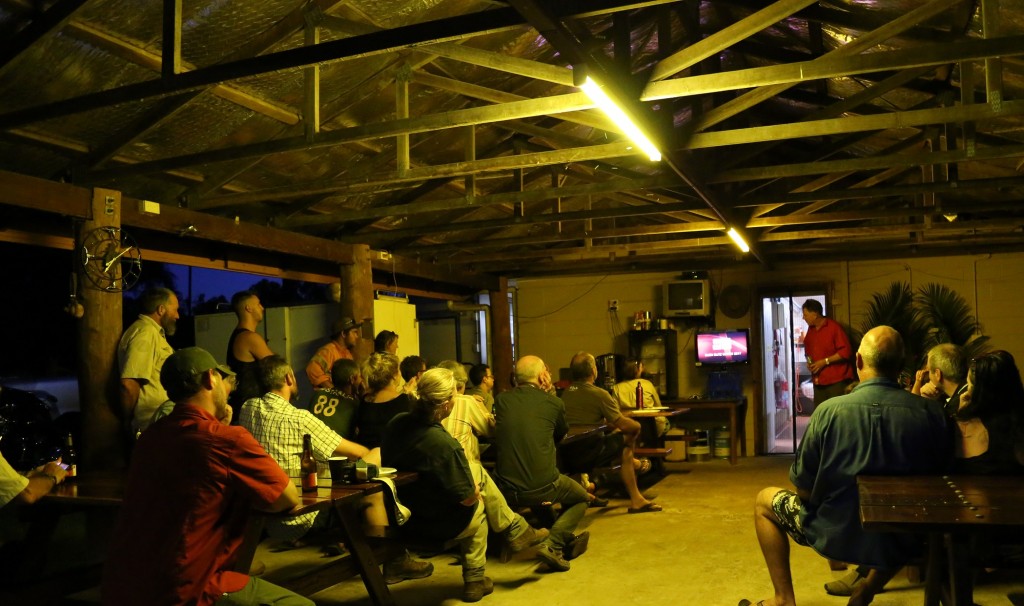 Similar to Laura School's visit to the lab (see blog), the laboratory was full of buzzing cicadas, slithering snails, delicate orchids, leaping frogs, and spectacular bugs, beetles, bees, and butterflies.
Outside there was a sheet hung with a bright light – which attracted an uncountable number of flying and crawling invertebrates – I had to remember to keep my mouth shut and had to retreat every few minutes to reduce the crawling sensations as I became covered by insects.
The kids pootered up insects (see the school visit blog), and spotlighted, chased and caught frogs. Although the harp and Elliott traps didn't catch the bats and small mammals they are designed to, people could see how they worked and got a feel for some of the fieldwork underway.
Interestingly, both the traps at the school grounds and the light sheet at the laboratory were turning up species not found at the identified survey sites. It showed us how much is out there yet to find and understand – and that we had chosen the right place for a Bush Blitz expedition.