Current media releases:
Fun with Bush Blitz in the Gardens – 2 Dec 2018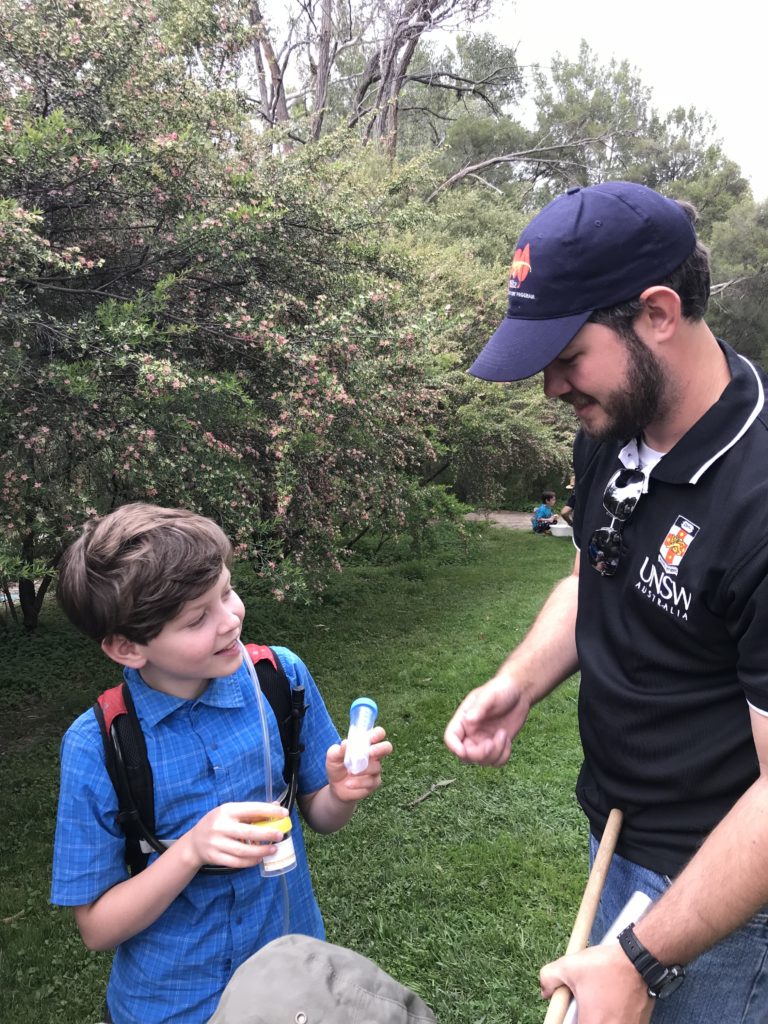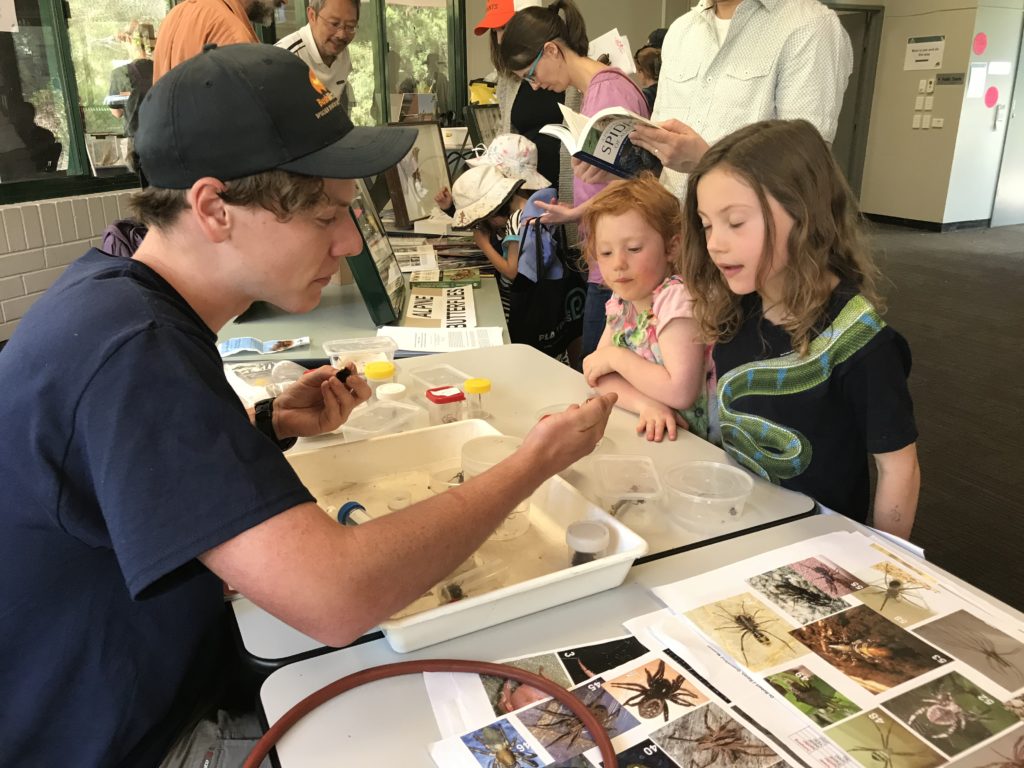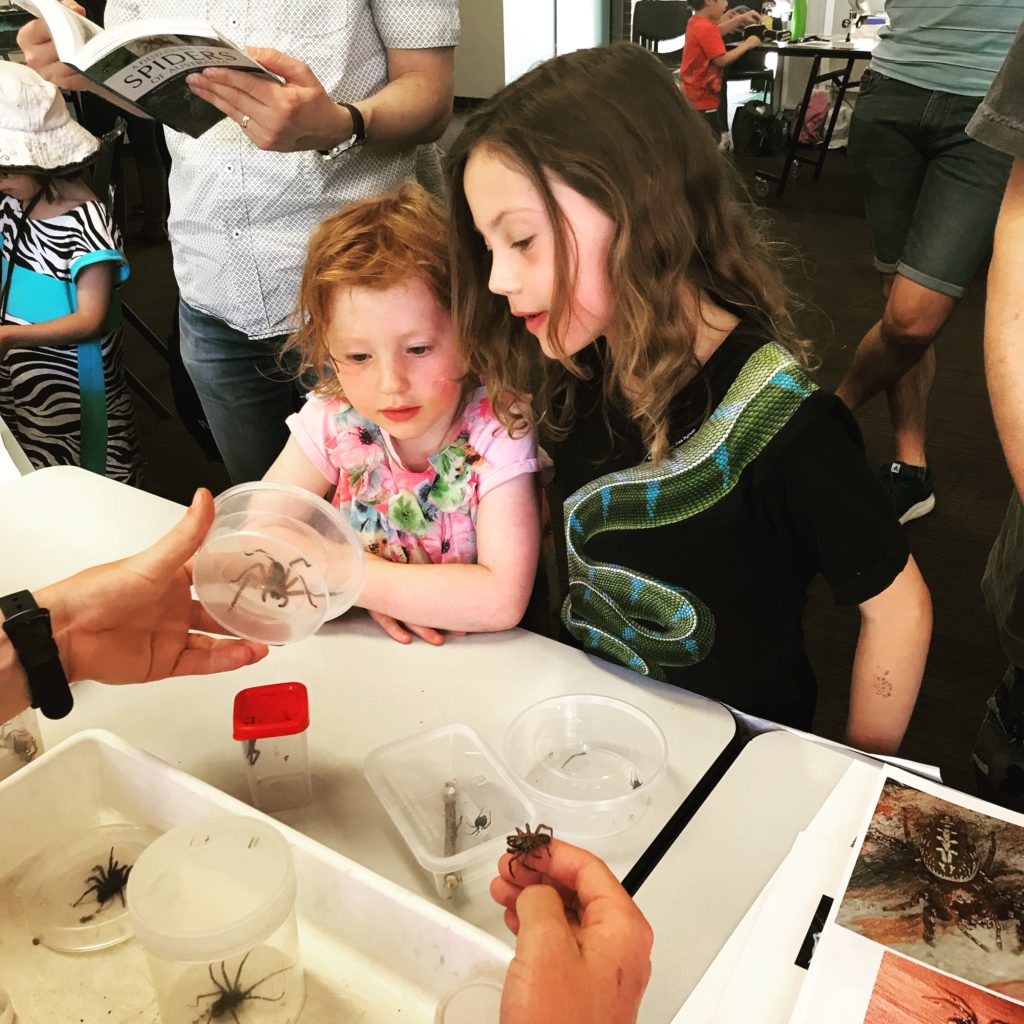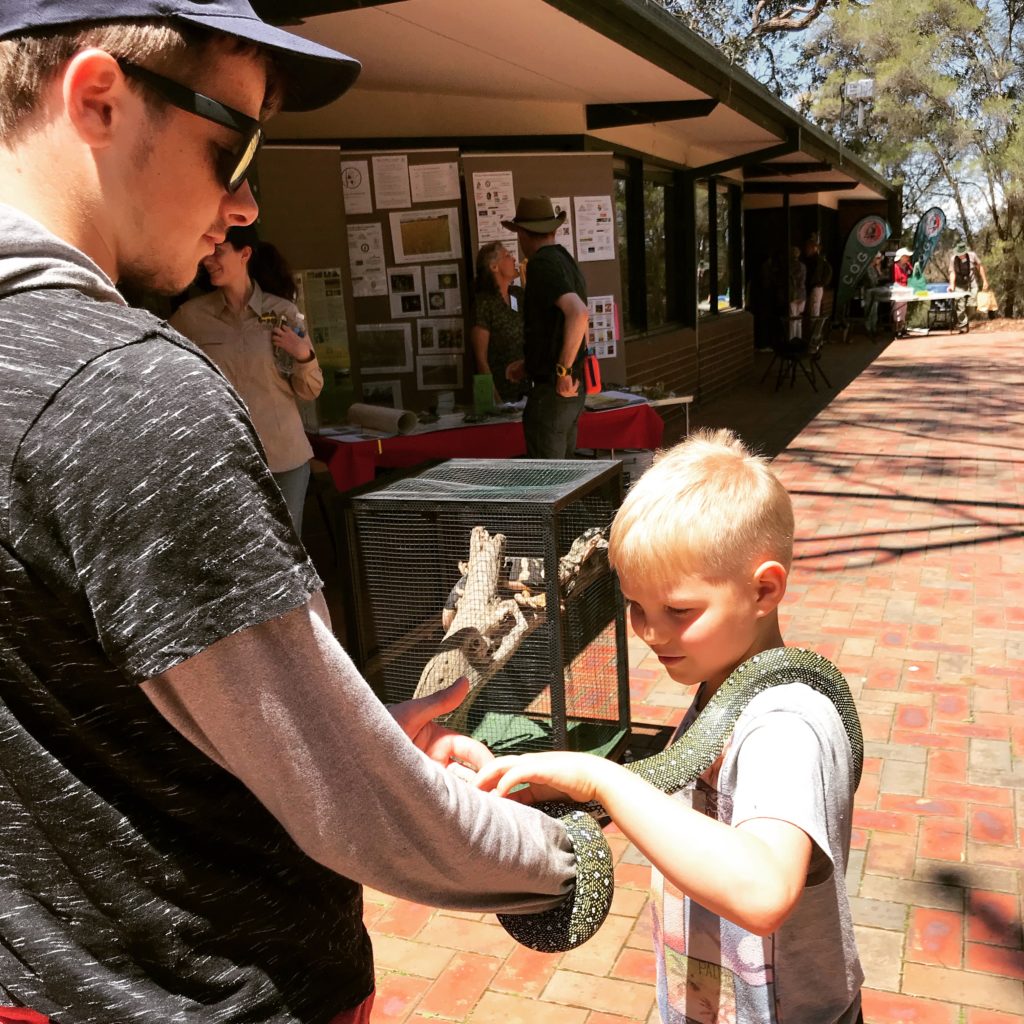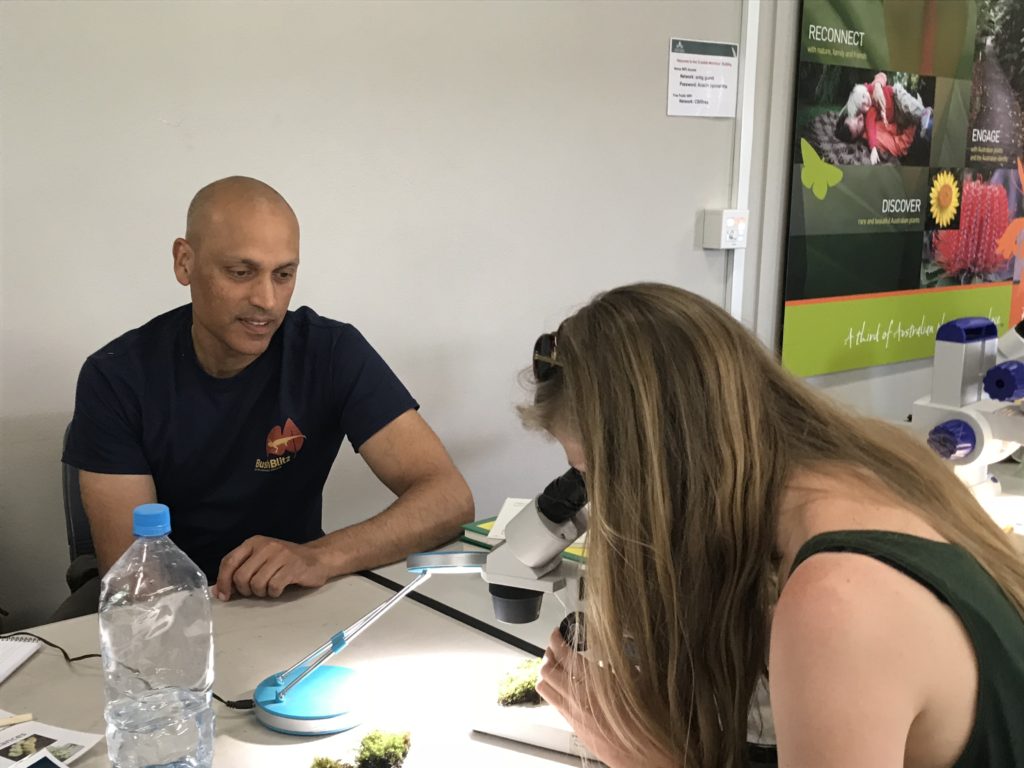 Bush Blitz expedition ventures to the nation's capital
Past media releases: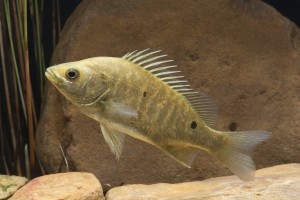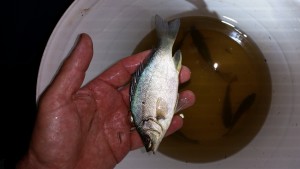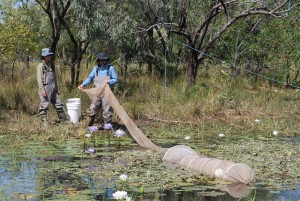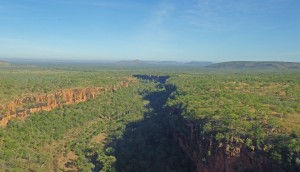 Facts about ANGALARRI GRUNTER
Scientific name: Scortum neili
Identification: One of several types of grunter, colloquially known as bream, found in northern Australia. Reaches a size of around 50 centimetres, having a deep solid body and a small mouth. Body colour is slivery-blue, with hints of gold on the underside, and there are distinct black spots on the side of the body.
Unique patterning: Each fish is different in appearance with between 1-5 black spots on its sides, the number varying on each side of the fish and increasing with age.
One of Australia's rarest fish: First discovered to science in the mid-1980s, given a scientific name in 1993. Adults known only from two sites in the Victoria River Catchment comprising deep spring fed pools lined with monsoon rainforest; one site on the Angalarri River on Bradshaw Field Training Area, the other on the East Baines River in Judbarra / Gregory National Park. The species is known to Aboriginal people by several language names, but is rarely caught due to its small mouth and diet.
Biology: Very little is known about the species. It is a herbivore being recorded to eat algae and fruits. Following the Bradshaw Bush Blitz we now know that juveniles can utilize floodplain and stream riffle habitat, at least in good years like the fantastic wet season of 2016/17. The size of fish captured using electrofishing and fyke nets was in the range of 10-12 centimetres, indicating a likely early wet season spawning period.
Could Cape York Peninsula be the spider capital of Australia?
All images and video are copyright to R. Whyte
Images available as high resolution, contacts on media release.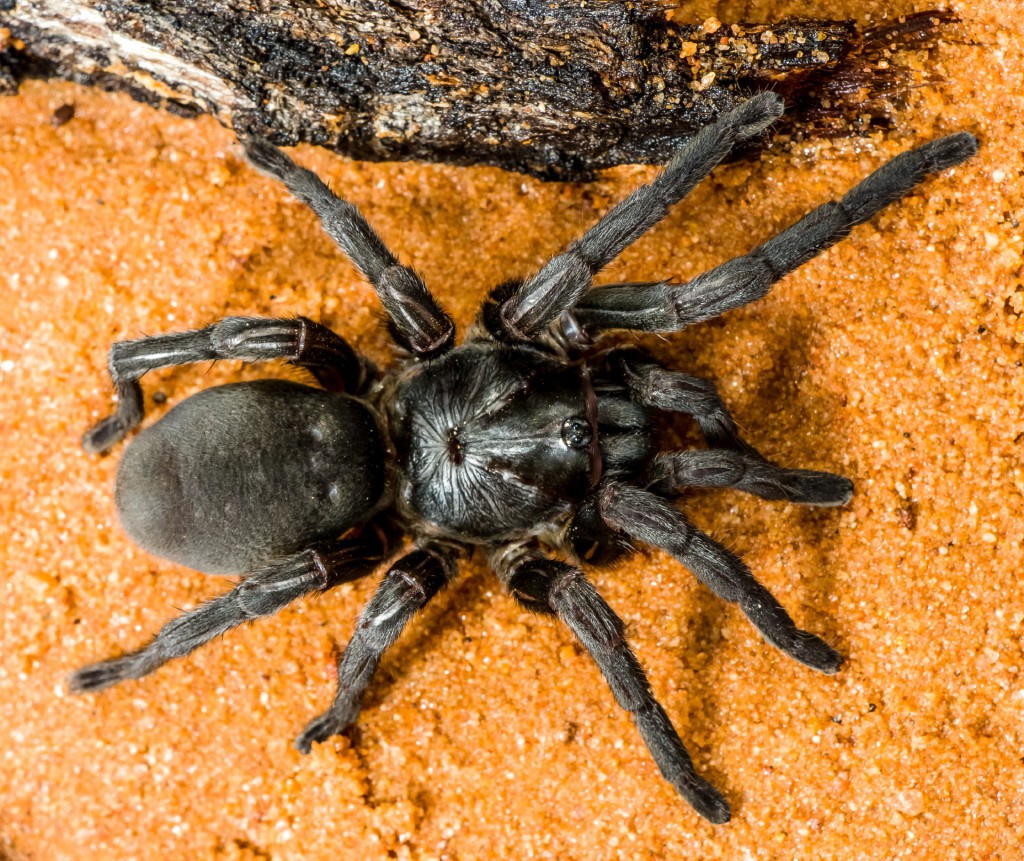 New species of Brush-footed Trap-door spider – Mygalomorphae Barychelidae Idiomata sp.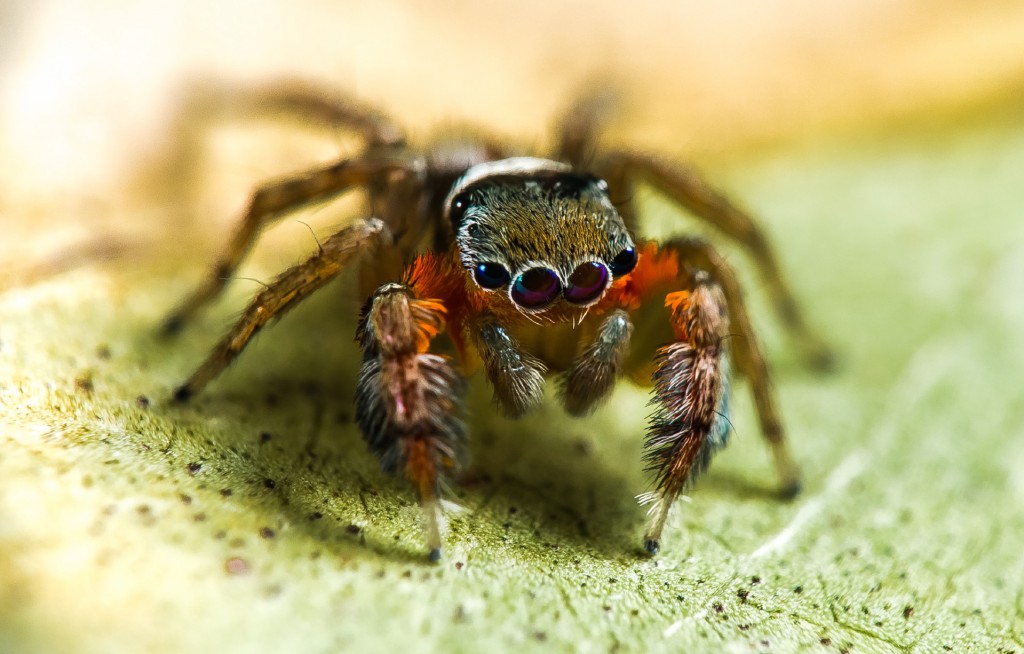 New species of jumping spider, Salticidae Jotus sp. nov. cf auripes
Jumping spiders can be 5-20mm long, and known for jumping up to 50 times their body length, they have 8 eyes and hunt during the day.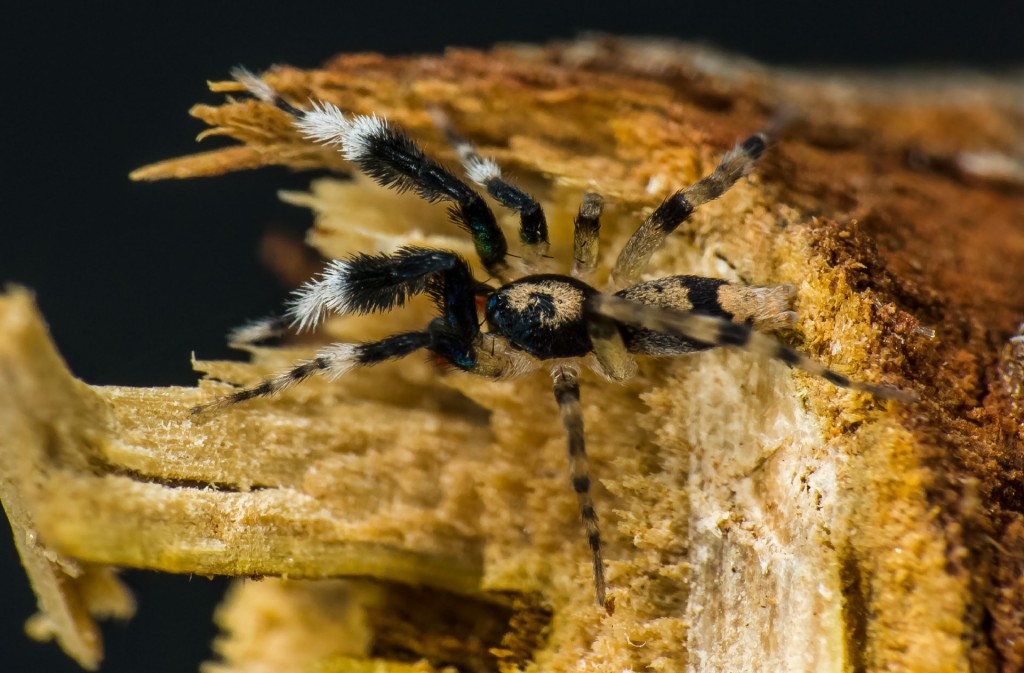 A new species of Gnaphosidae Ceryerda, "swift spider"
Other species found do not have these "fuzzy" front legs, the male waves its plumed legs like a mosquito. These spiders are about 8-12mm long. See this spider in action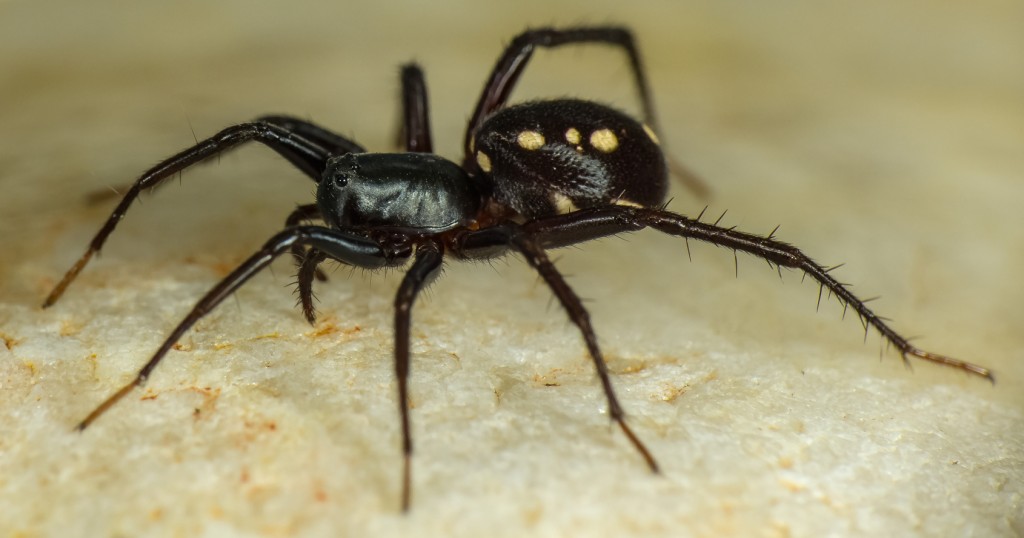 New species of ant eating spider, Zodariidae Habronestes
Ant eating spiders mimic ants to be able to hunt them without being detected easily – the most dangerous form of camouflage (if you are an ant)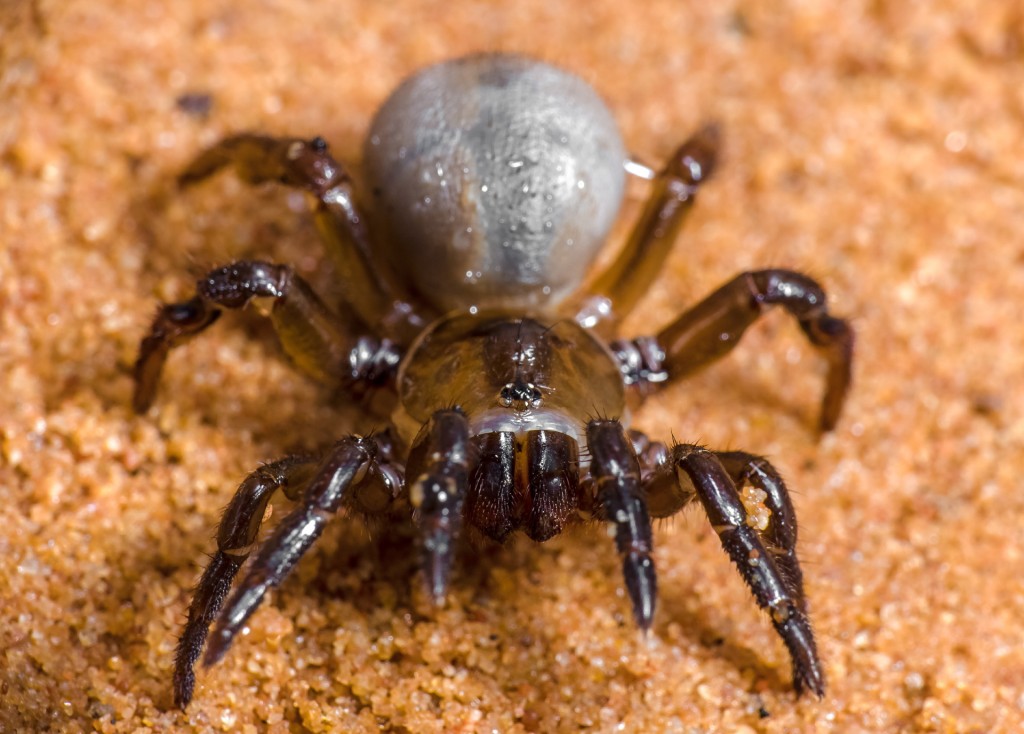 New species Saddle-legged Trapdoor, Conothele sp. Nov., family Ctenizidae.
Trapdoor spiders live in burrows where they wait for their prey in hiding. Some make doors for their burrows hence the name "trapdoor".
Botanists confident they've discovered new plant species in pristine Victorian rainforest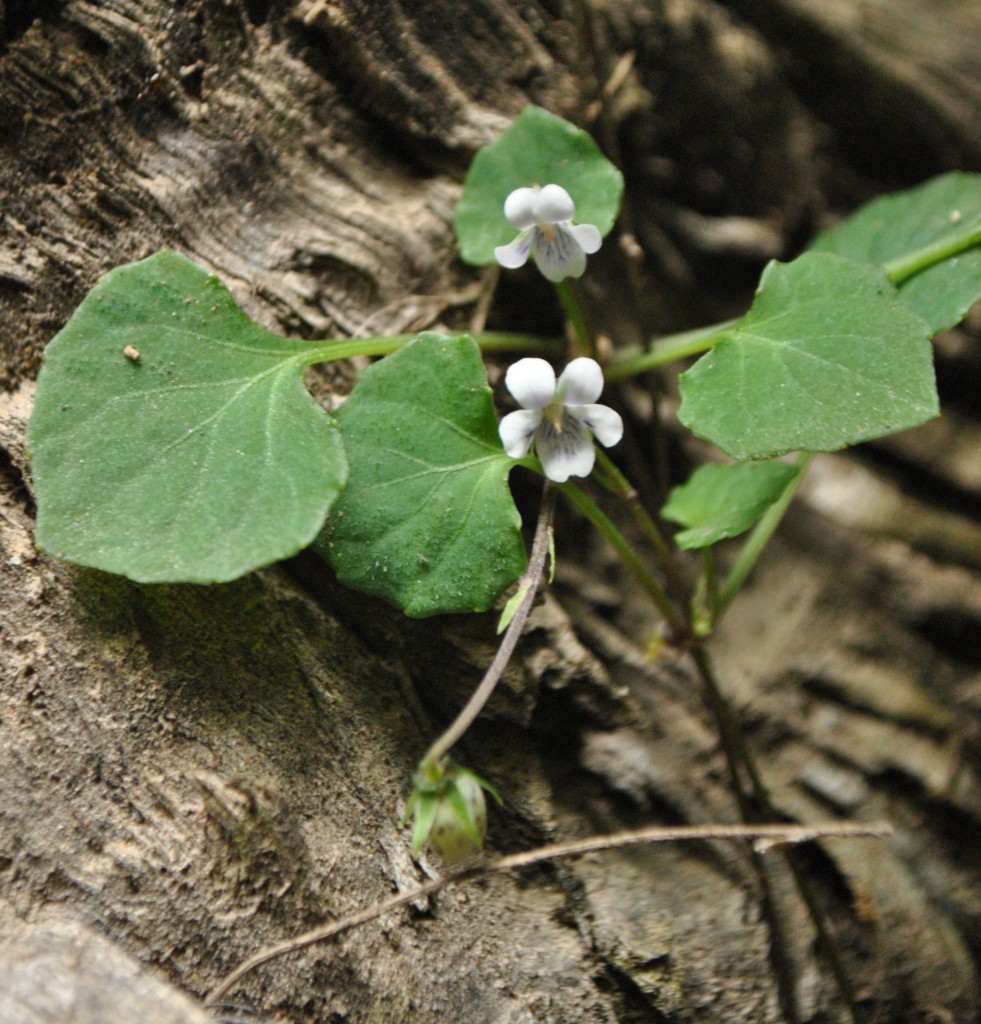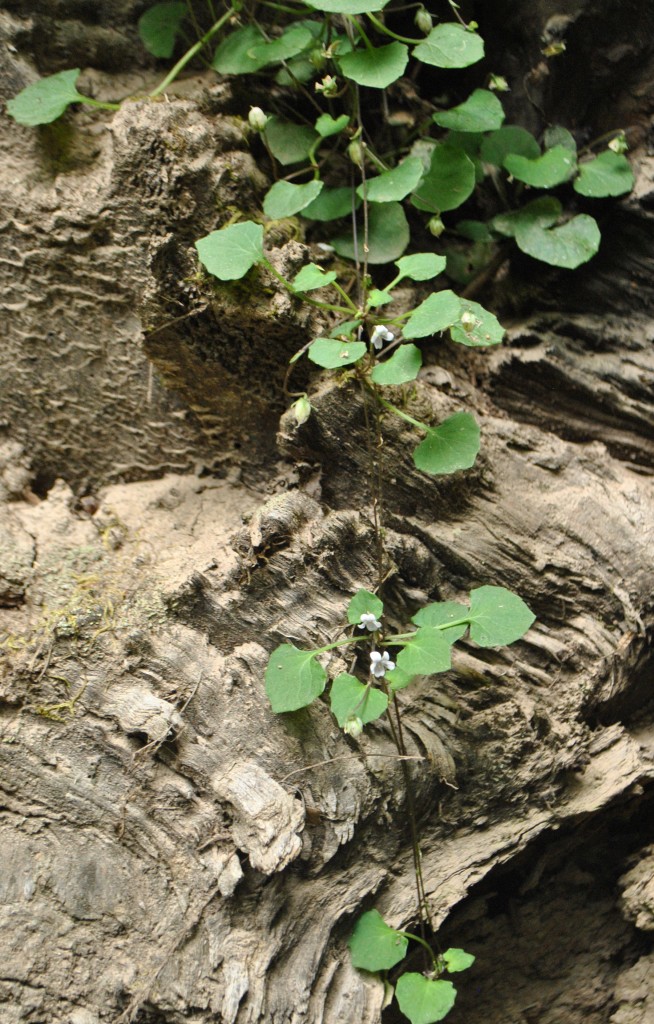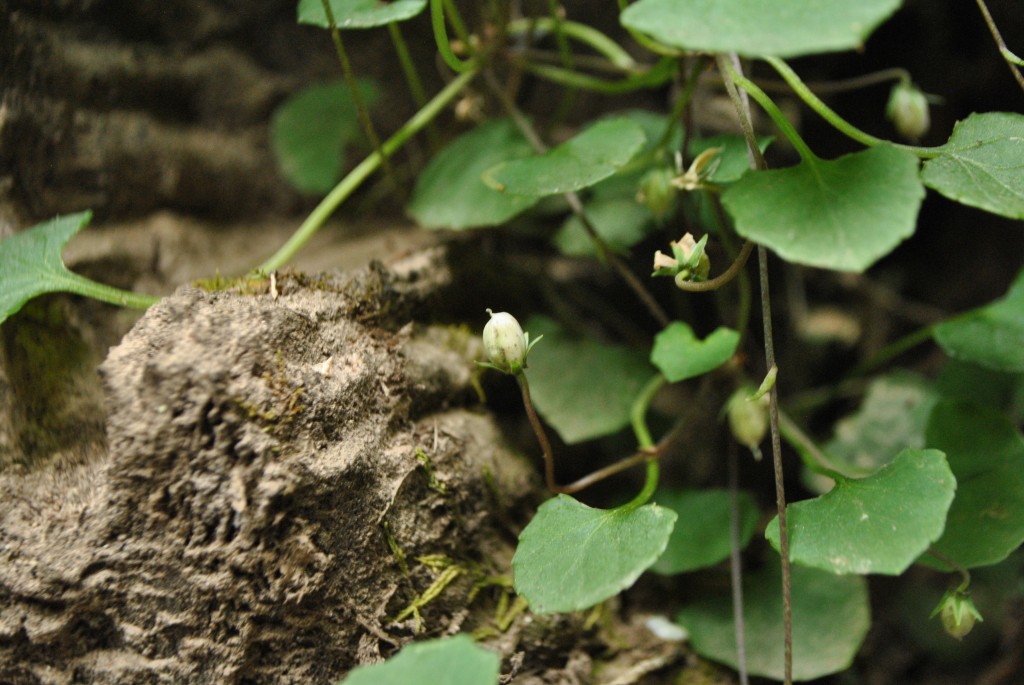 Media-media release-Li Cunxin dancing spider-11 July 2016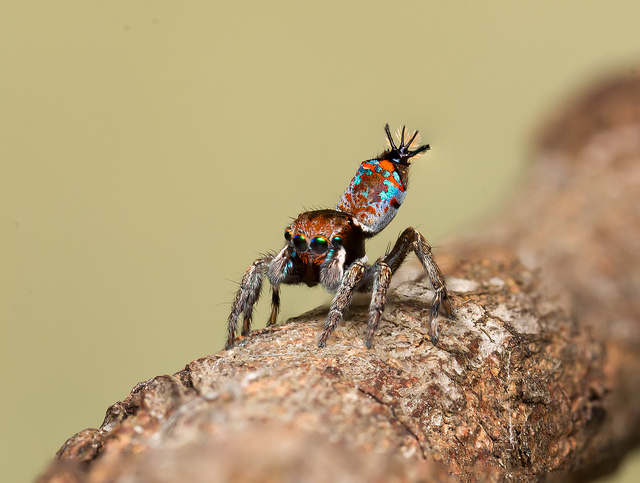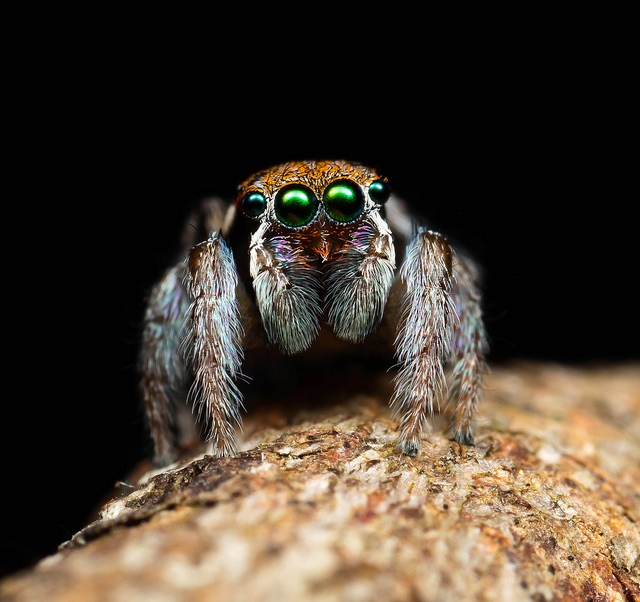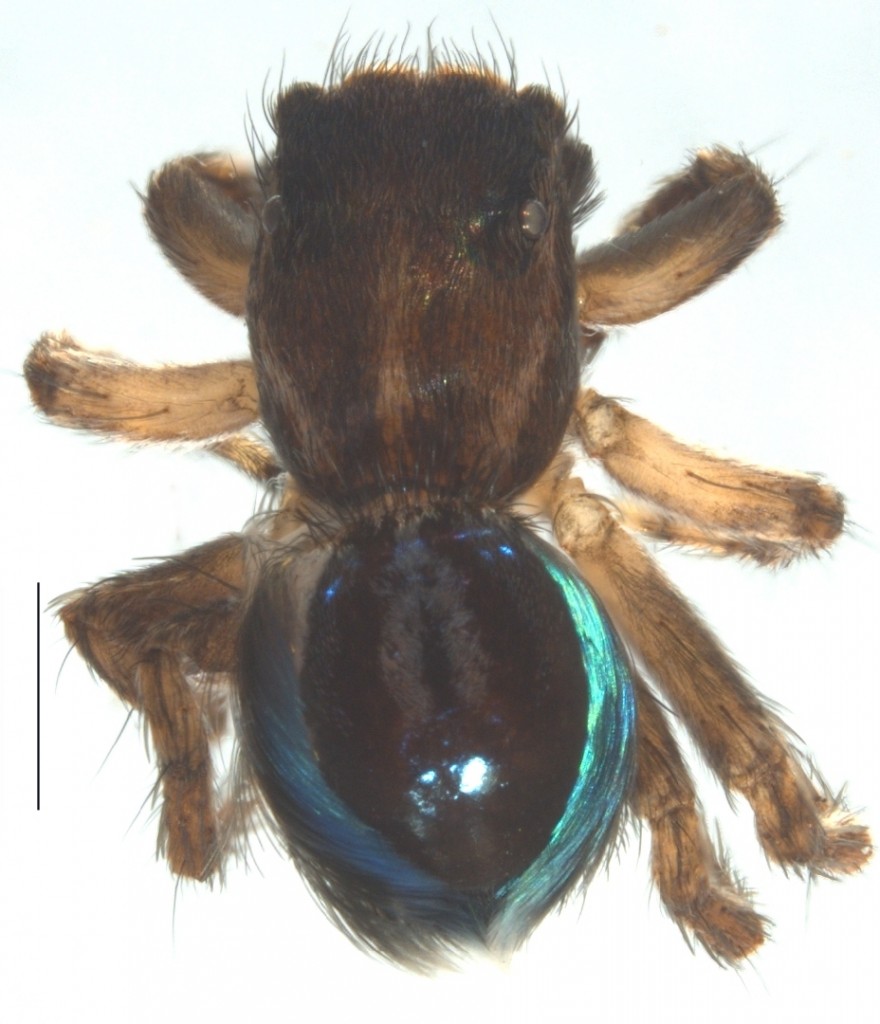 An unexpected find in the heart of the Gibson Desert – September 2015
Teachers find new species in far north Queensland – July 2015
New tarantula species discovered on Nt Bush Blitz – June 2015