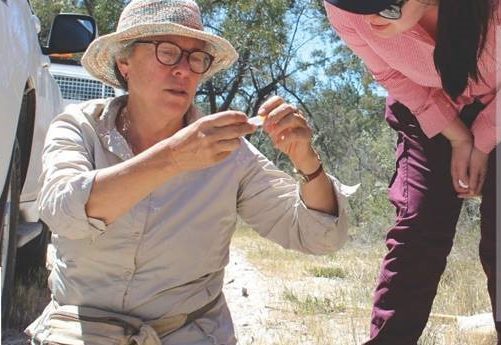 We are looking for 9 motivated South Australian teachers to join us on our expedition to Fowlers Bay in South Australia!
All South Australian teachers who teach years 4 to 12 are encouraged to apply. You do not have to be experienced or science-trained to participate – just passionate about science, and about sharing this passion with your students, colleagues and education networks.
The successful applicants will have a unique opportunity to assist scientists to document plants and animals as part of the world's first continent-wide biodiversity survey. The teachers will also communicate their experiences live to their students through blogs, video links and social media sites.
All travel, accommodation and teacher replacement costs are funded!
WHERE:           Fowlers Bay, SA
WHEN:            Two expeditions, with teachers placed on one of the following:
Sunday 21st November to Sunday 28th November 2021
Sunday 28th November to Friday 3rd December 2021
DURATION:    Expedition 1: 8 days (5 school days)  Expedition 2: 7 days (5 school days)
Participants may need to allow an extra day either side of these dates for travel to/from Fowlers Bay, depending on their home location
WHO:                 9 South Australian teachers who teach years 4 to 12
APPLY (AND MORE INFORMATION) HERE:  http://asta.edu.au/programs/bush_blitz_teachlive (includes eligibility and commitments).
Applications close Monday 13 September 2021